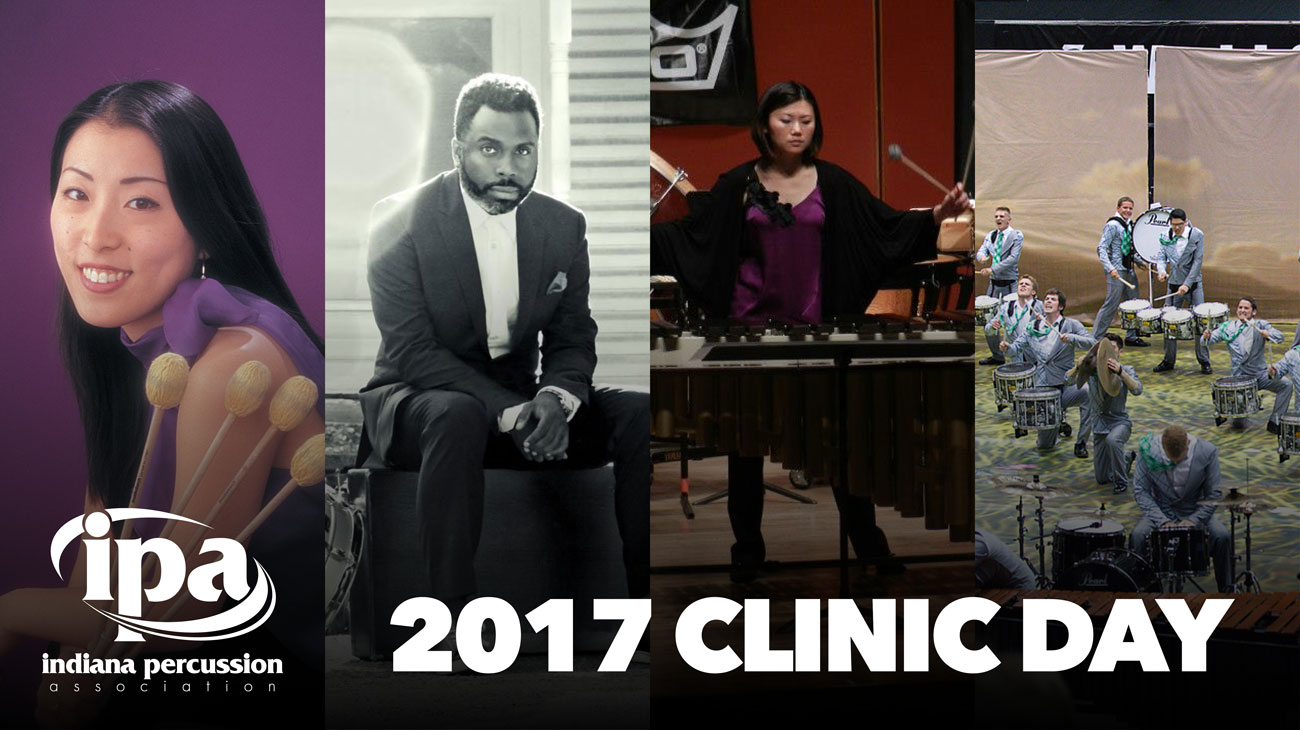 WHAT: 2017 Indiana Percussion Association Clinic Day and I&E Competition
WHEN: Saturday, December 9th, 9am-4pm (on-site registration begins at 8am)
WHERE: Plainfield High School
HOW: On-line registration is NOW OPEN!  On-site registration the day of the clinic will begin at 8am. Cost will be $15/person pre-registration or $20 at the door. Lunch is not included but the Plainfield Band Boosters will have lunch concessions available.
Clinic Day Group Registration: https://tinyurl.com/y9frohml
This educational clinic day is an opportunity for all percussion students in Indiana to learn from several professional musicians and clinicians.
STUDENT CLINICS & PERFORMANCE SESSIONS:
*Legacy Indoor Percussion Hands on Clinic – Play with the members of Legacy's battery and front ensemble!
*Nate Smith – Drumset Clinic
*Naoko Takada – Marimba Clinic
*​Ming Hui Kuo – Marimba Clinic/Concert
*IU Drumline – See what drumming for a collegiate ensemble is all about!
*Nolson Mallets – Mallet Wrapping Clinic
Additional Educational Performances – Marian University and Fishers High School.
INDIVIDUAL AND ENSEMBLE COMPETITION
Categories: Snare Drum, Tenors, Keyboard, Timpani, and Bass Drum Ensemble.​
I&E Participation fees:
Solo: $12
Ensemble: $8 per member
Registration: https://tinyurl.com/yaqum78x
I&E Participant Rules and Guidelines
REGISTRATION DEADLINE: Monday, December 4th
Questions about the clinic day or I&E competition can be directed to events@indianapercussion.org