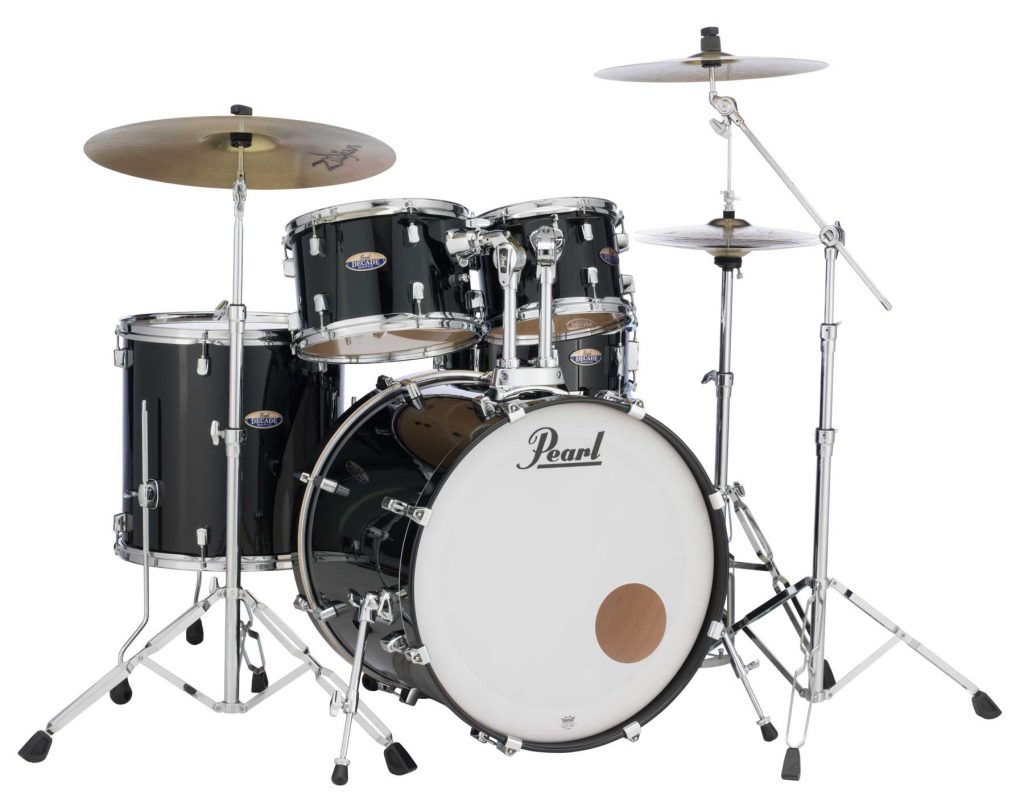 For several years now, we have offered a drum set rental package that included the Pearl Export EXX, Meinl HCS cymbals, and Pearl D790 throne. While the Export EXX pack is still available, we are excited to announce that we're adding something new to our drum set rental offering.
For $69 per month, you will now be able to rent the Pearl Decade Maple set (Black Ice finish only) with 830 series hardware, a Sabin XSR cymbal package (14" hi hats, 16" and 18" crashes, 20" ride), and a Pearl D930 drum throne. We've had many requests for drum set outfits with upgraded drum and cymbal options, and this package definitely fits the bill. Do you want to hear the Decade in action? Please check out this video (best to listen with headphones or high-quality speakers):
To learn more about Sabian XSR cymbals, check out this video: https://sabian.com/en/videos/xsr/226055911
If you are a drummer, or have an aspiring drummer at home looking for an equipment upgrade, we hope you'll consider the new Decade Maple package from Chops Percussion. Please feel free to call 877-900-DRUM or email sales@chopspercussion.comfor more details on our rent-to-buy program.