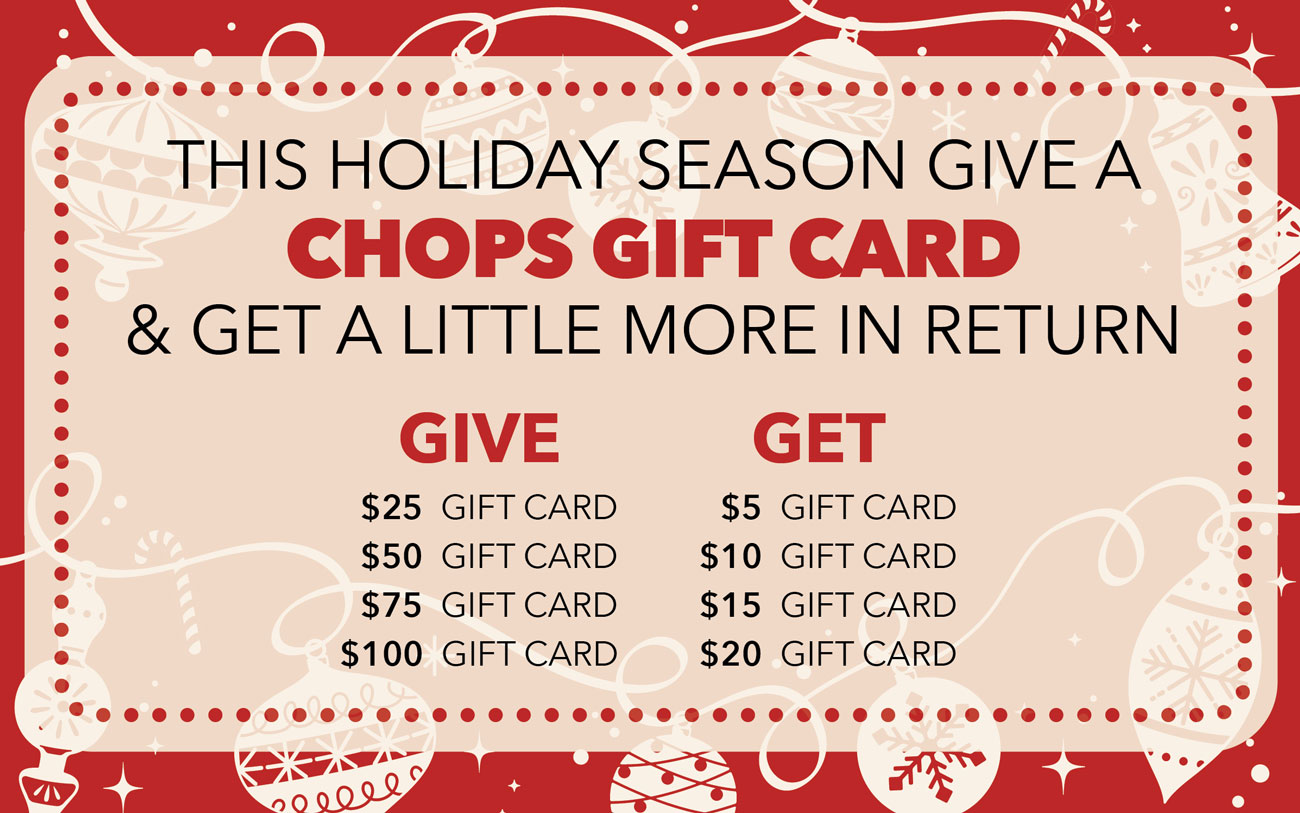 We have a special, limtited-time holiday offer that we thought you might be interested in for the percussionist in your family. For each of the 4 increments listed above, you get a 20% bonus gift card at no extra charge!
To take advantage of this offer, or if you have any questions, please call or visit the store.
Phone:
1.877.900.3786
Address:
5282 E. 65th Street • Indianapolis, IN 46220
Hours:
Monday-Friday: 10-6 • Saturday: 10-4 • Sunday: Closed
Hurry!  This offer expires on December 23, 2017.
Happy Holidays from Chops Percussion!