Over the weekend of November 9-11, marching bands from across the nation gathered at Lucas Oil Stadium for the culmination of marching season in the Bands of America Grand National Championships.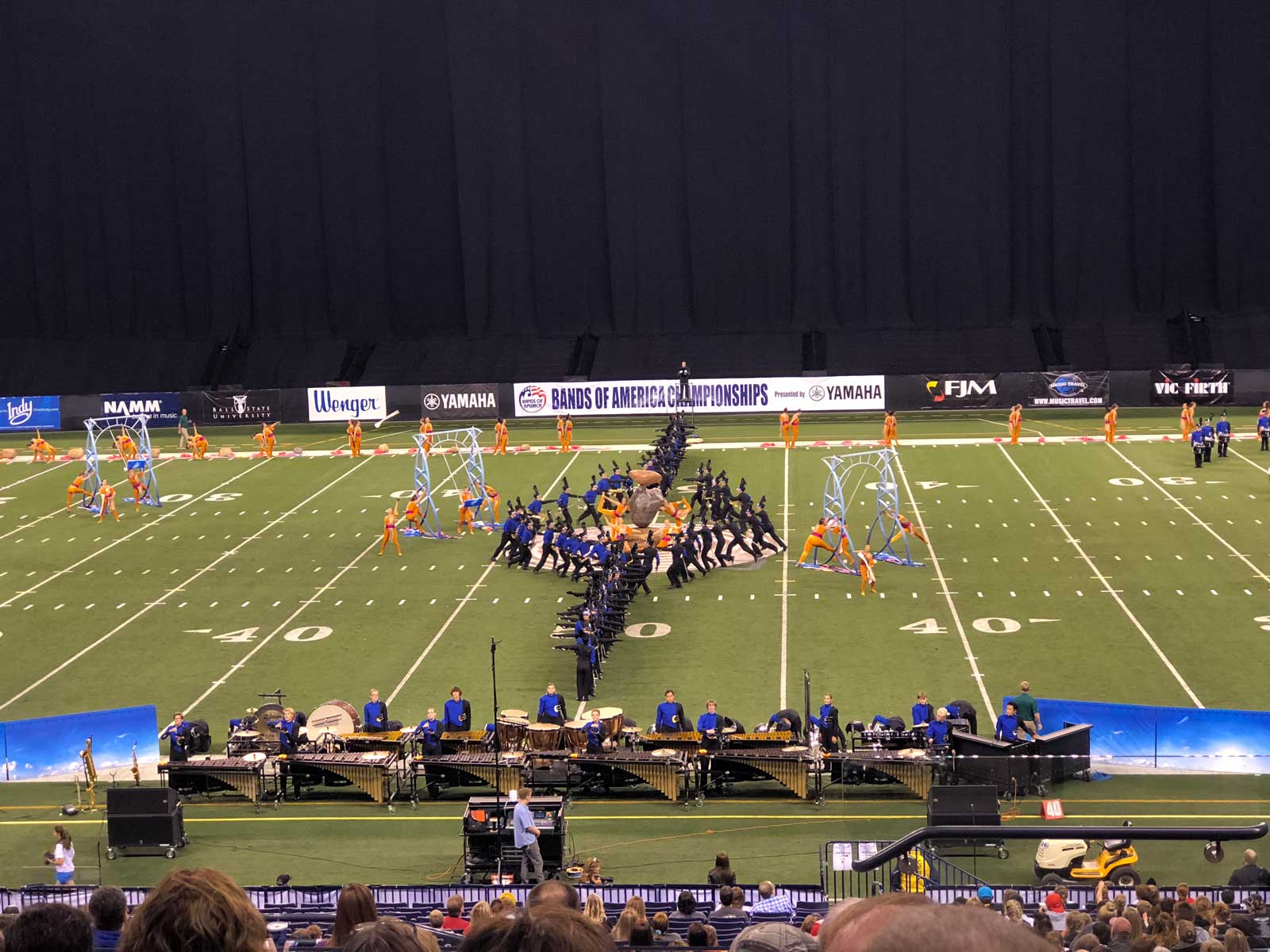 On Wednesday evening the competition began with the Indianapolis Marching Band Tournament. The following schools from across the city participated, along with a couple from Hawaii in exhibition:
Arsenal Technical H.S.
Arlington Community H.S.
Broad Ripple Magnet H.S.
Crispus Attacks Community H.S.
George Washington Community H.S.
Northwest Community H.S.
Maui H.S. (Hawaii)
Mililani H.S. (Hawaii)
The championship competition began on Thursday morning and continued through Saturday evening. Indiana was well represented with the following schools participating, in order of Prelims performance:
East Central
Homestead
Castle
Avon
Lawrence Township
Columbus North
Center Grove
Carmel
Martinsville
Lake Central
Fishers
Monrovia
Congratulations to the following bands who made Semi-Finals:
Avon
Castle
Center Grove
Carmel
Homestead
Lawrence Township
Fishers
Congratulations to the following bands who made Grand National Championship Finals:
Carmel H.S. 97.5
Avon H.S. 96.75 (3rd)
Castle H.S. 91.2 (8th)
For full results, please visit www.musicforall.org.
We'd like to congratulate all the schools that participated. We enjoyed your performances and look forward to seeing you again next year! Enjoy some well-deserved time off!