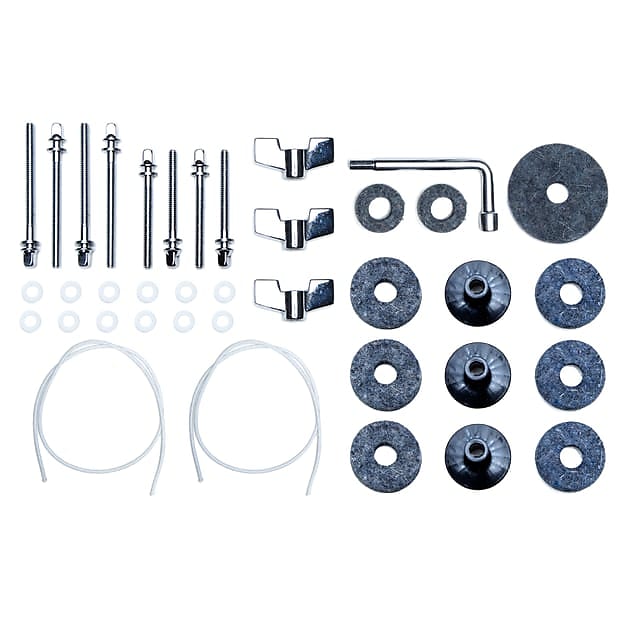 With indoor percussion shows starting to happen on a weekly basis, we thought it would be a good idea to give you a small reference of items you should always keep on hand during show days in case of an emergency. While you can't always predict when an emergency or accident will happen, you can be prepared for some of the most common issues by having a proper percussion repair kit available to you and your students at all times. A great idea is to get a tackle-box or divided toolbox that is always with your percussion section whether it is during travel to a show, a concert in the auditorium, or a rehearsal on the field.  By keeping the following items in your kit you will be able to address many repairs quickly and efficiently.
The following items are standard tools and supplies to keep in your toolbox:  
Tools
Drum Key (Standard) 
SAE/Metric Wrench Set
Drum Key (High Tension T-Style) 
Screw Drivers (Various – Phillips and Flat)
Drum Dial 
Medium Sized Vice Grips
Timpani Key (Ludwig/Yamaha vs. Adams) 
Needle Nose and Regular Pliers
Scissors
SAE/Metric Allen Key Set
Lighter 
Supplies
White Lithium Grease (Tube or Container)  
Various Size Cymbal Felts (large, small, hi-hat, clutch)  
Wing Nuts (8mm and 6mm)  
Cymbal Stand Sleeves (6mm and 8mm)  
Keyboard Percussion String (Paracord is best – 1/8" shock cord)  
Snare Strand Cord or Nylon Strips
Various Size Nuts/Bolts (Most Common are 10m or 12m and ⅞" or ½")
It is very important to have tools in both standard and metric, as depending on where things are made, you will have all sizes and types to fit most of your percussion needs. Being prepared is the number one factor in performing emergency repair needs for percussion instruments.  While you may end up needing to perform a "quick fix" to get you by for a performance, having the right items for those scenarios will go a long way into getting your gear working again.
If you need more suggestions or help with percussion repairs feel free to give us a call today at 1-877-900-3786 or bring your equipment into the shop for a free evaluation.