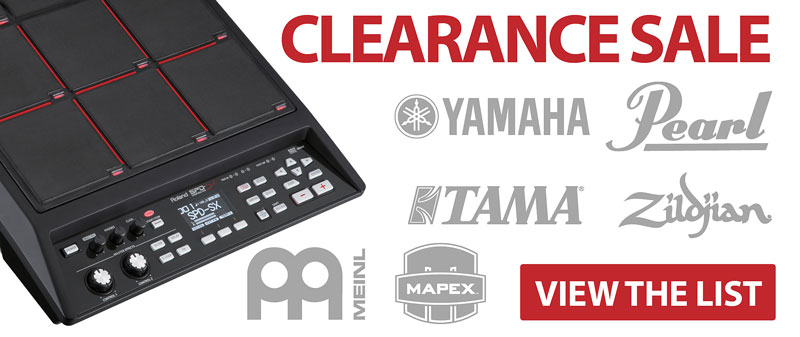 We have recently updated our demo/clearance list with more products at a great price. Everything from marching drums, carriers, stick bags, sticks, and more. We even have two Roland SPD-X Drum Samplers on Clearance that are brand new! With many great offers take a second to check out the list at the link below and give us a call to check on availability as the list and quantities are constantly changing. We are sure there is something on the list that you can get at an amazing price that will be a great addition to your percussion gear!
https://www.chopspercussion.com/run?useUX=true&id=8&opid=712&_tid=379
Note: All sales are final for all items on the clearance list and are not able to be returned.
Call us today to check for stock availability – (317) 813-2070.