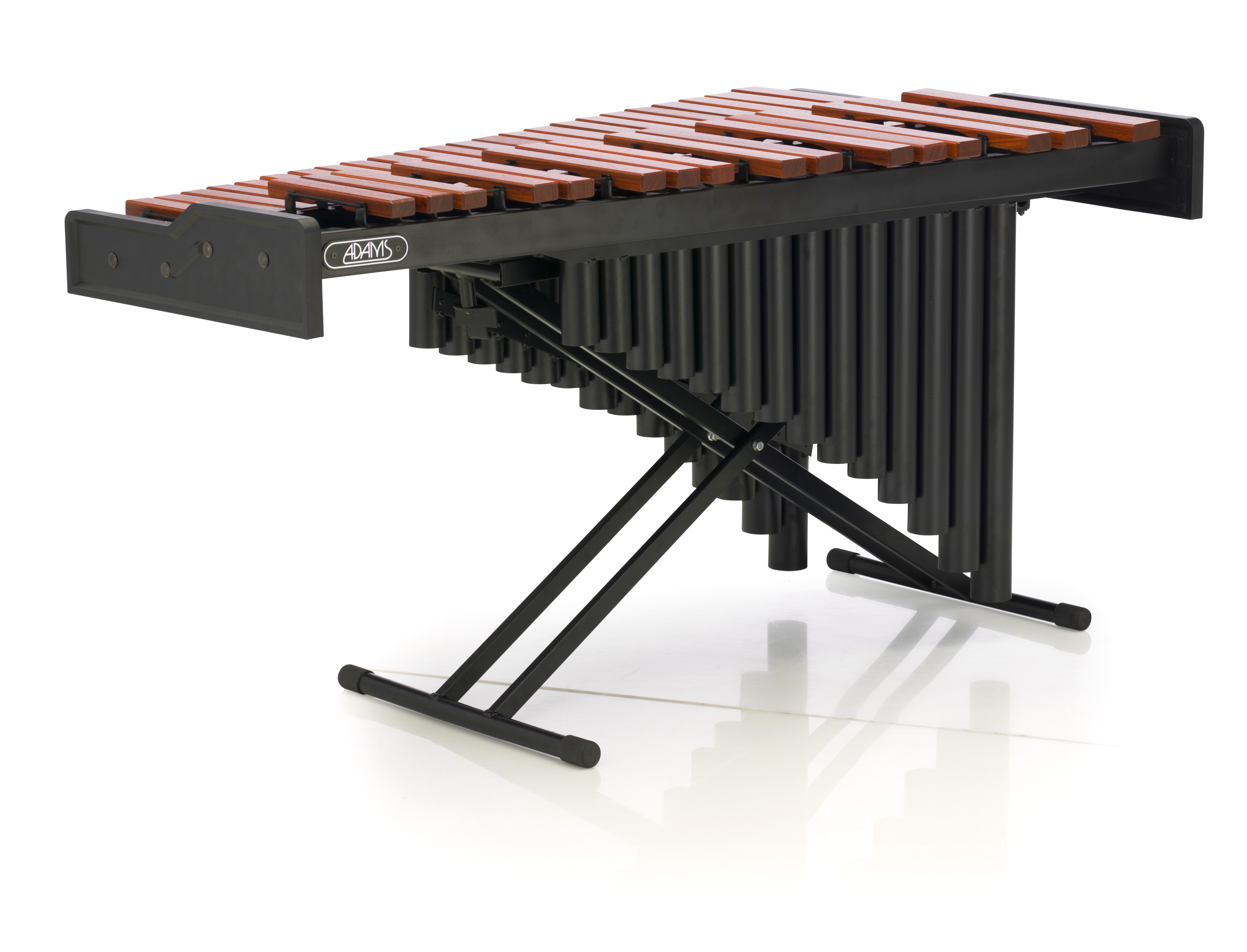 While many percussion students will start with a bell kit or small xylophone when they start band in middle school, these instruments are meant to help you learn the basics of playing mallet percussion instruments and come with limitations if you plan on getting more serious and want to practice at home. We would like to take some time in today to cover some of the key advantages to upgrading to either the Adams AMPD33R or the Adams MSPA43 marimba.
The starter mallet percussion instrument is designed to help facilitate young percussion students at learning the basic fundamentals of technique, but most importantly how the notes are laid out on the instrument and how that relates to the music on the page. These instruments are often limited in the range of the instrument, general sound quality, and nuance in technique as a percussion student grows older.
Here at Chops Percussion we offer students the opportunity to upgrade from their starter percussion instrument into a marimba by offering good quality and affordable at home practice instruments that can help a student move passed the beginner stage and become truly great keyboard percussion players. We believe the following points are the biggest advantages to considering an upgrade to a larger instrument.
Range: With most starter percussion kits only being 2.5 octaves, the 3.3 and 4.3 marimba can help a student start to explore different solo options in the convenience of their home, rather than staying after school to practice.
Bar Size: The size of the bars and spacing between notes offered on the Adams AMPD33R or the Adams MSPA43 marimba models, are much closer to the marimba that would be at the students school. This means that practicing at home for that crucial playing test will be done with ease. Preparing a piece for your percussion ensemble at school will be easier and allow you to be even more accurate on the school instrument. The larger bar size can take your playing to the next level and help you feel confident in the transition from practicing at home and playing at school.
Quality of Sound: No more shrill bell sounds or bring harsh xylophone sounds. The Adams AMPD33R or the Adams MSPA43 marimba both have resonators under the bars and the high quality Paduak wood that is used is both cost effective and have a great sound.
Confidence and Enjoyment: The truth is that having a better quality instrument will mean that you look forward to practicing more and when you do practice you will likely practice for longer periods of time as you make great sounds from the nicer instrument. This will in turn boost your confidence and help you advance your playing at a faster rate.
If you or your students are interested in finding out pricing or talking more one on one about the best option for you feel free to give us a call or send an email to chops@chopspercussion.com. WE look forward to helping you and your students continue to grow on their percussion journey.