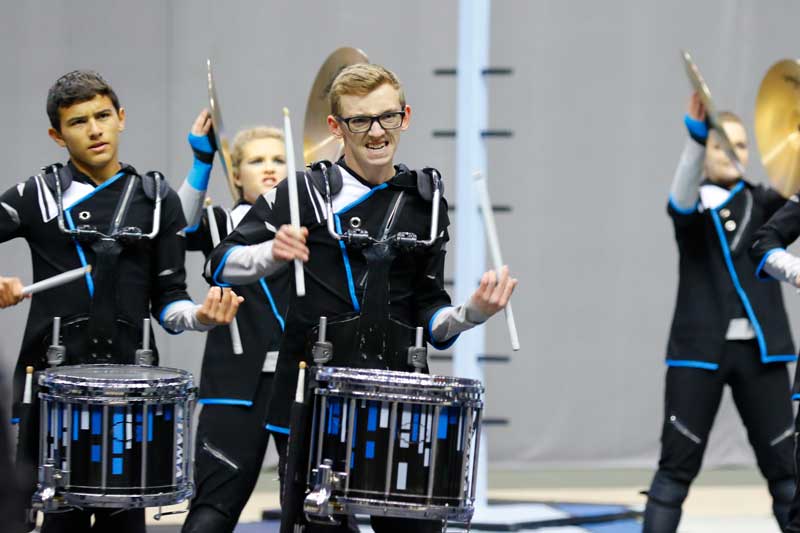 Greetings All!
The Indiana Percussion Association Executive Board would like to take a moment to welcome you all to 2017 IPA season that kicks off this weekend with invitationals at Owen Valley High School and New Palestine High School. We are very excited for the season ahead of us as we march our way to the Hulman Center for State Finals on April 1, 2017.
IPA has moved to using Competition Suite for the 2017 season. Be sure you download the Competition Suite App to your mobile devices. Within this app you will be able to listen to judges commentary, view recaps, and videos. Competition Suite will also be integrated within the newly developed IPA website under Scores and Schedules.
Our association continues to grow every year as we are now up to 104 units that participate throughout the IPA season (a long with a couple out of state groups). We are starting to see more upward growth in our Open and World classes as well. This is a great compliment to the teachings that so many of you are doing out there. Keep up the fantastic work!
At the conclusion of the 2016 season we inducted three gentlemen in to the IPA Hall of Fame! If you happen to see one of these three individuals at an IPA event please congratulate them for their many years of service and for helping shape our association.
Rusty Bottomley
Daniel Fyffe
Jay Webb
Thank you to our 2017 IPA Sponsors. Without their continued support we would not be able to provide many of the great things we are able to do. They are:
Chops Percussion, Evans, Promark, Pearl Percussion, Pepwear, Field and Floor FX, Dance Sophisticates, ISU School of Music, Remo, Yamaha Percussion, Bateman Photography, EarEVERYTHING,
Music Travel Consultants, and On2 Percussion.
Good luck to all and we hope you have a fantastic experience this season!