Welcome to part one of our series on snare drum maintenance. In this series we'll be discussing the common maintenance and upkeep that should be done to care for concert and drum set snares.
We'll begin by discussing one of the most frequently overlooked aspects of snare drums: the snare wires. Much like drum heads, snare wires have a significant influence on the sound and performance of a drum, but unfortunately, they are often neglected.
How do you know when wires are worn and need replaced? There are two easy ways to spot a bad set of snare wires.
First, look for damage, including broken or warped strands. Individual strands that are not straight have more room to move and will vibrate longer than desired. The wires of this snare are warped, and caused excessive buzz.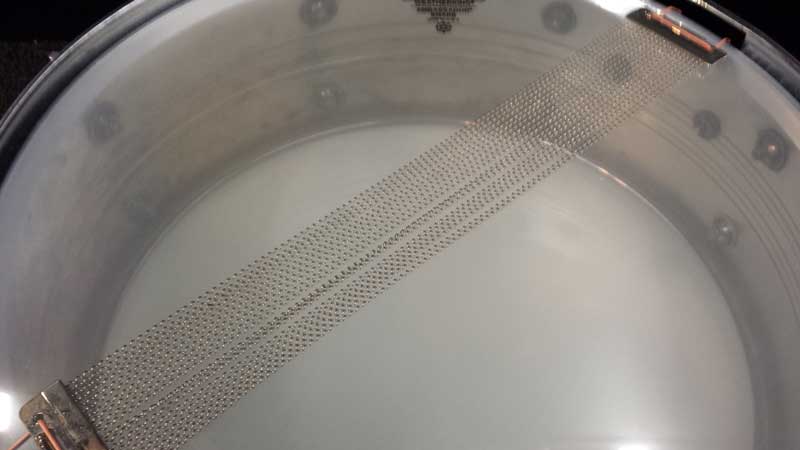 Compare that with the wires of this snare, which are straight and undamaged.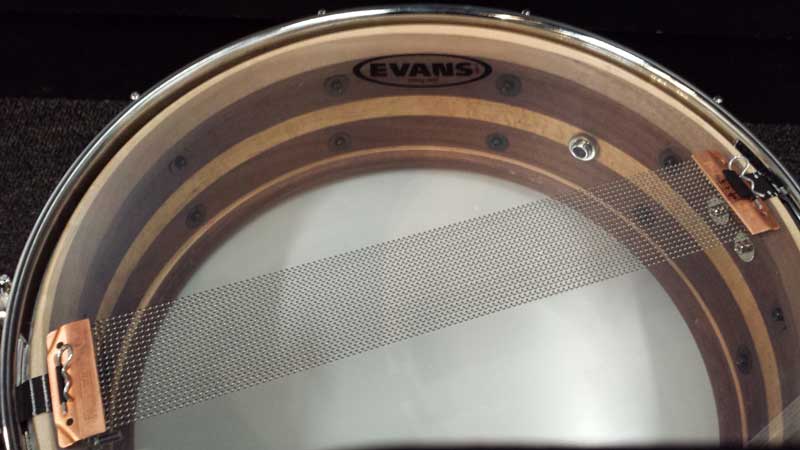 If you have one or two strands that are warped you can easily remove them with a pair of pliers. If more than two strands are damaged it is probably time to replace the wires.
Second, listen for excessive buzz and sympathetic vibration. If your snares ring too much look for damaged and worn wires.
Fortunately, there are many choices for replacement snare wires. We will cover some of our favorite options, how to choose appropriate wires, and how to set up snare wires in an upcoming feature.
Stay tuned!