Welcome back to our series on snare drum maintenance. In the previous post we discussed snares and how to tell when they should be replaced. Today we'll address how to choose an appropriate replacement for worn snares.
The most important criteria when replacing snares is the number of strands, or individual wires in the set. As the number of strands in a snare increases, so does the response and sensitivity of the drum. If you are unhappy with your current snares count the number of strands and select a replacement accordingly. Increasing or reducing the number of snares on your drum is one of the easiest ways to change its sound and character.  
You should also select a set based on the depth of your drum. Deeper drums require more strands, while shallow drums require less. For instance, this piccolo snare is four inches deep and has a snare with sixteen strands.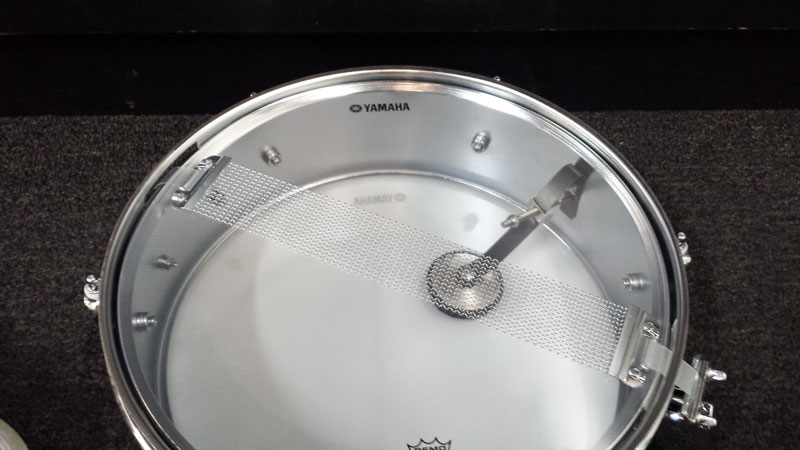 This snare drum is six and half inches deep and has Puresound Percussion Custom Pro snares. They include twenty strands and a clever cotter pin design that allows the snares to be removed quickly to change heads.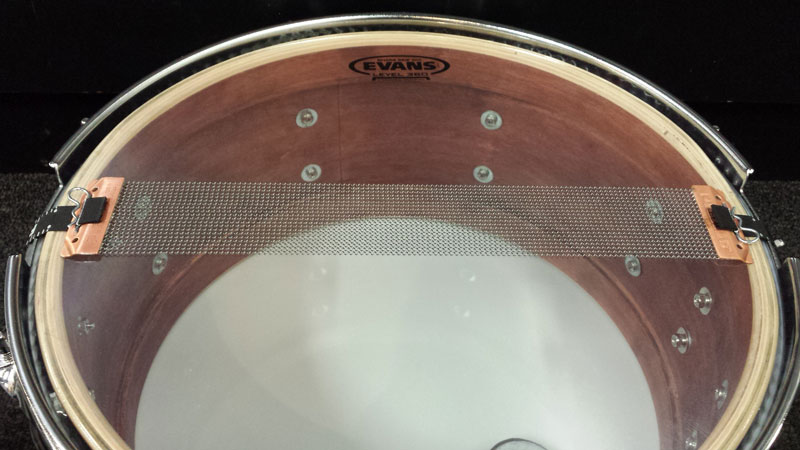 We have many different snare choices available, including Puresound Percussion, Cannon Percussion, and Gibraltar.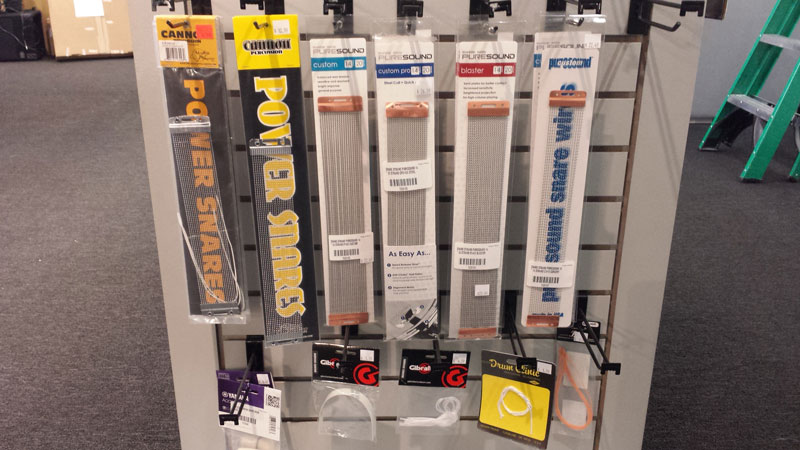 Stop by or give us a call for help finding replacement snares! All of our contact information is right here.
---