It's been several months since we first announced that our space would be going through a remodel.  We're happy to announce that the new showroom is now open for business.
The new space is about the same size as our old one, just a slightly different shape and better organization.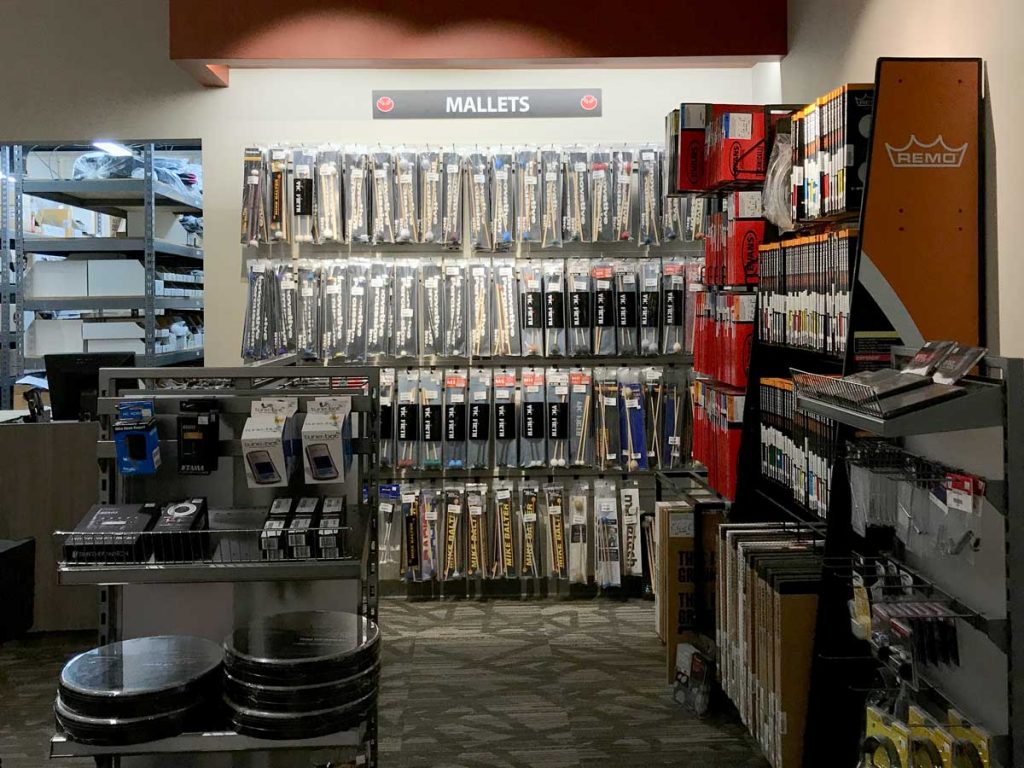 We still have our mallet wall in place and a selection of popular drum heads on display.  As always, we have a much, much larger stock of mallets in heads in our warehouse if you need something more specific.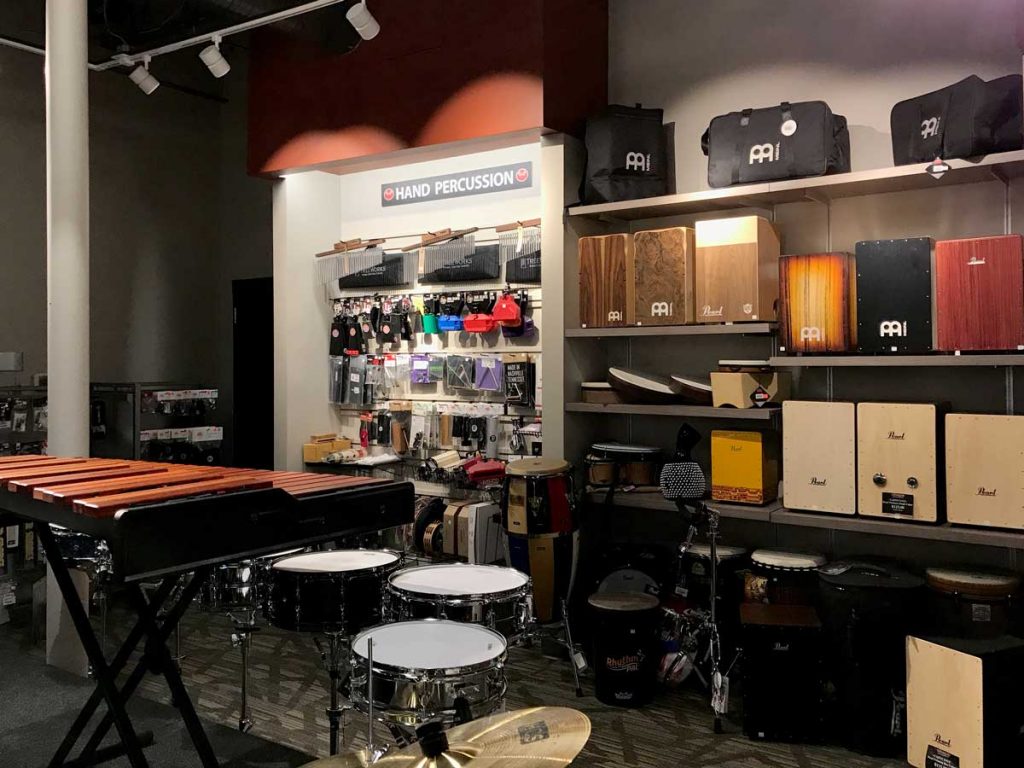 The hand percussion area still has it's own section with plenty of shelving for hand drums.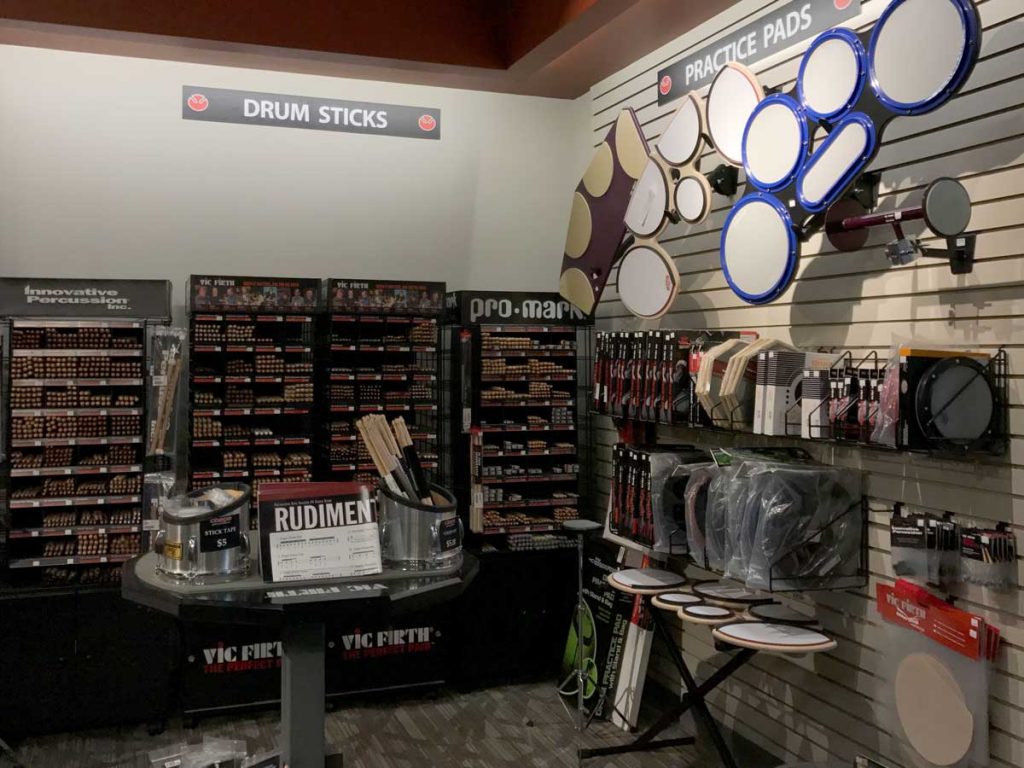 Our great selection of sticks is still here with the famous extra large practice pad from our friends at Vic Firth!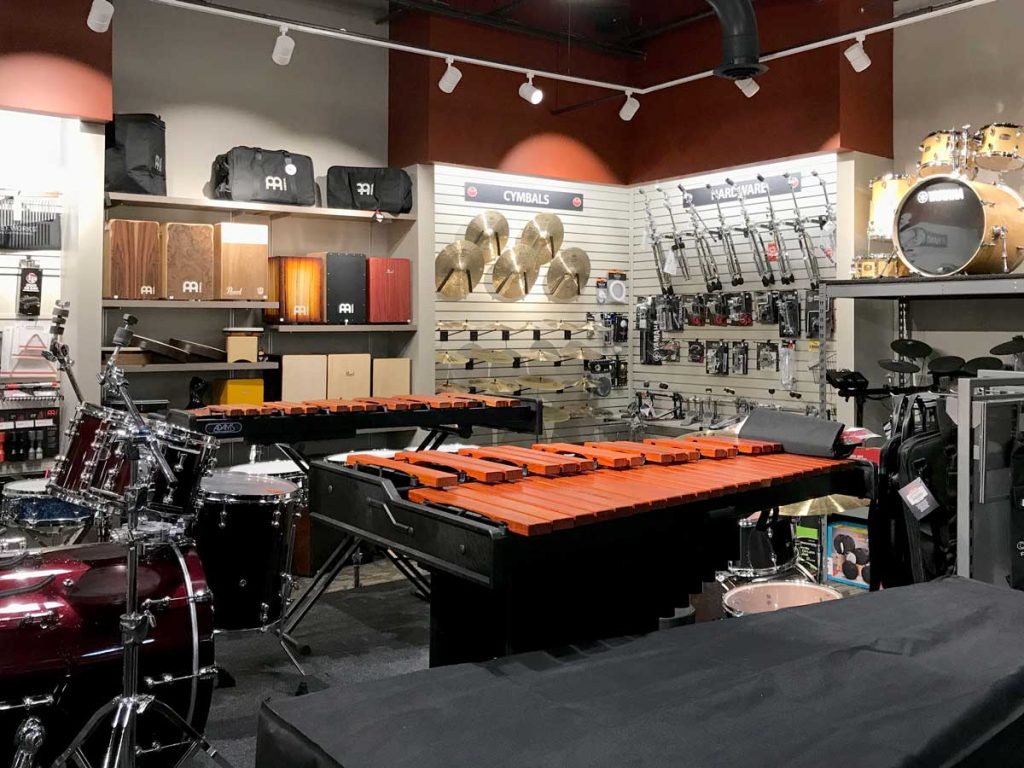 Cymbals and hardware make up the final corner of the room with the selection of rental instruments and high-end drum sets on display in the center of the room.
We think you'll like all of the updates.  Please stop in to see the new space and say hi.  We'd love to have you over!