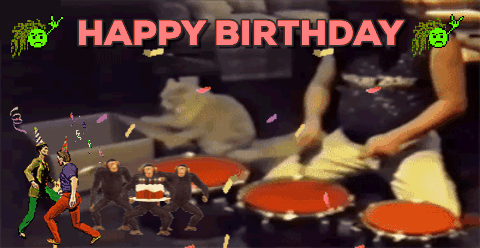 We had no idea, but July is apparently a good month to be born if you're a drummer. Check out the partial list of legendary timekeepers below!
July 1 – Ndugu Chancler (Drummer on Michael Jackson's "Billie Jean")
July 4 – Butch Miles (Mel Tormé, Count Basie Orchestra)
July 6 – Louie Bellson (Jazz Legend)
July 7 – Ringo Starr (The Beatles)
July 8 – Jaimoe Johanson (The Allman Brothers Band)
July 9 – Stanton Moore (Galactic) & Mitch Mitchell (Jimi Hendrix)
July 15 – Philly Joe Jones (Miles Davis)
July 16 – Stewart Copeland (The Police)
July 17 – Joe Morello (Dave Brubeck)
July 22 – Don Henley (Eagles)
July 23 – Jim Chapin (Woody Herman, Tommy Dorsey)
July 26 – Roger Taylor (Queen)
July 31 – Bill Berry  (R.E.M.)
If you're a drummer and celebrate a birthday in July, you're obviously in great company! Happy Birthday from all of us at Chops Percussion.