Welcome back to the Chops blog! Today we're going to continue our series on holiday gift ideas.
As you're well aware, drums and percussion can be very loud. Fortunately, there are many products available that limit or reduce their volume during practice. For family, friends, and neighbors, these products are essential for maintaining sanity. Today we're going to highlight some of our favorite volume-reducing practice tools.
#1 – Practice Pads
A practice pad is a device that replicates the feel and sound of a drum, but is much quieter. They make practice easy, quiet, and most importantly, bearable for others. Every drummer and percussionist should own a practice pad.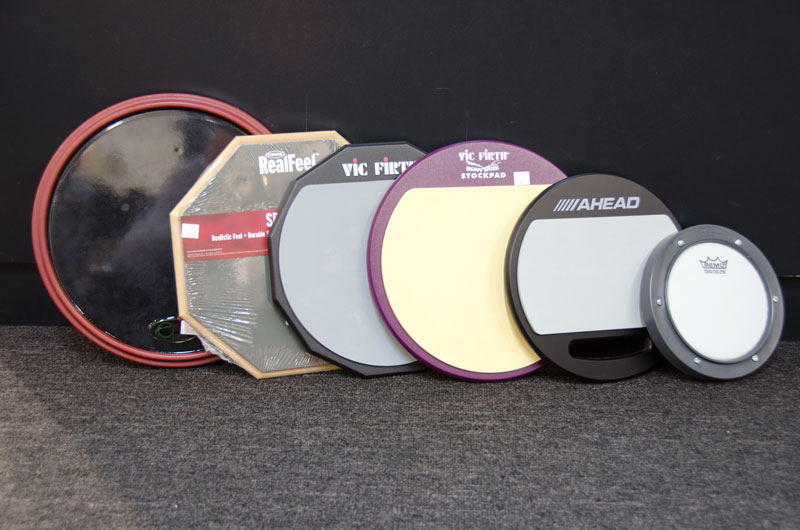 Many styles of practice pads are available, but they normally fit into two categories: general use, and marching.
General use pads work well for concert, drumset, and marching use. They normally feature a gum rubber surface, but might include a plastic rim and real drum head. For more information on our favorite general use practice pads, please see our previous blog entry here.
If you are purchasing a practice pad for a student that participates in a marching activity, such as band or winter drumline, you should consider a marching pad. These pads feature playing surfaces that replicate the feel of a high tension marching drum. For more information, please see our previous comparison here.
Price:
General use pad – $18-35
Marching pad – $35-160
#2 – Practice Sticks and Tips
Practice sticks and tips are recent inventions that are similar to practice pads.
Practice sticks are normal drum sticks that have soft rubber tips. They allow the drummer or percussionist to practice quietly on any hard surface, such as a table, countertop, or the floor. Pictured here are the ProMark TXXB3 (Scott Johnson), Vic Firth Ralph Hardimon Chopout, Vic Firth MS5 Chopout, and 5B Chopout.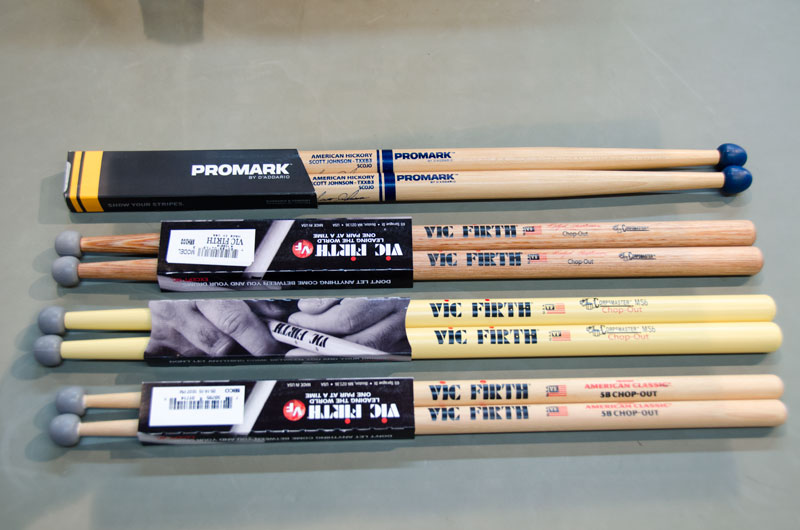 You can also purchase practice tips, which can be used with any stick. Pictured here are the Vic Firth Practice Tips, Innovative Percussion Practice Tips, and B. Rad Percussion Uglytips.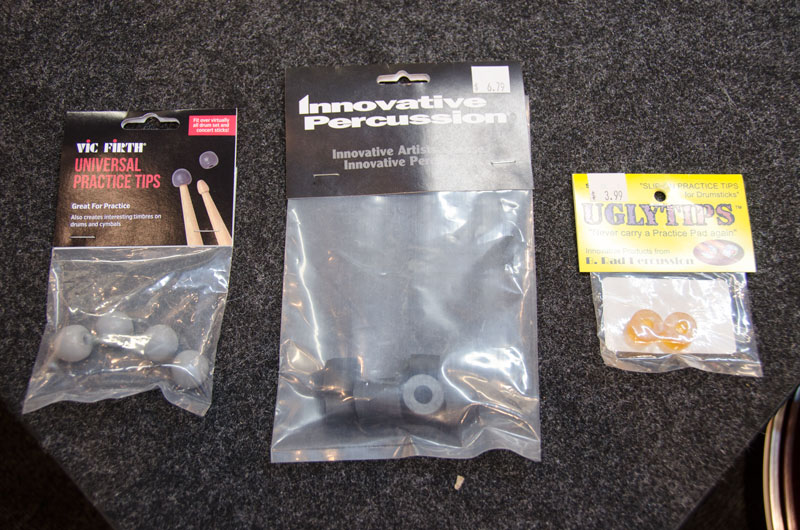 Before purchasing practice tips, be sure to know the type of stick on which they will be used. Most practice tips will not fit on marching sticks.
Price:
Practice sticks – $10-25
Practice tips – $5-10
#3 – Mutes
For the concert percussionist and drum set drummer, mutes are available for quiet practice. They are thin foam disks that set on top of drums and cymbals to limit their volume.
Mutes are available in sets and individually. The sets include a complete set of mutes for a drum set, including drums and cymbals. Pictured here are the Evans Soundoff mutes, and Vic Firth Vic Drum Mutes.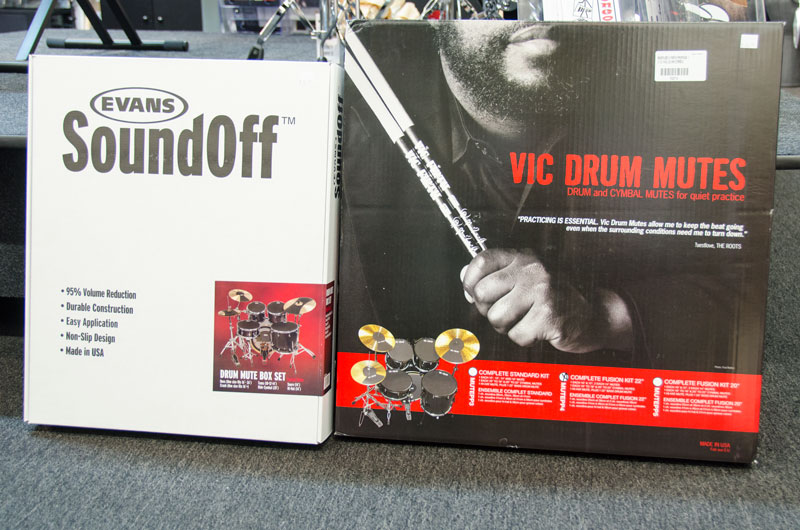 Mute sets are available in several different sizes, so be sure to know the sizes you need before making a purchase.
Price:
Individual – $12
Set – $65-120
Like we discussed last time, giving a gift to a drummer or percussionist doesn't have to be expensive. Practice pads, sticks, tips, and mutes will allow your drummer or percussionist to practice quietly for a modest price. Please contact us to purchase any of these items or help finding another gift!