If you aren't signed up for our Chops Transmission emails, you may be missing out on the most update happenings around the store. Below is the January edition of the transmission. If you don't receive our emails, you can sign up here!
---
Demo Gear/Clearance Items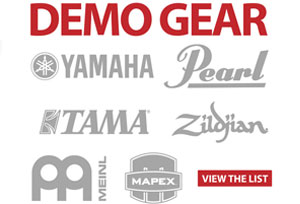 It's a new year and there's new gear on the demo list. Head on over to the website to view the latest additions.
View the entire list on our website.
---
Prepare for Solo & Ensemble With an Adams Practice Marimba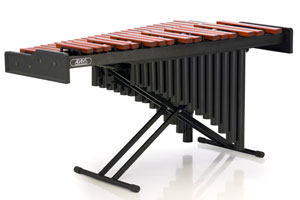 The AMPD33R 3.3 octave Academy Marimba with Resonators (above) is designed to be an affordable option for home practice. We have this and other instruments available on our rental program.
View the entire list of instruments on our website.
---
Five Ways To Play Like Dave Grohl
Here at Chops Percussion we're big fans of Dave Grohl. Ever since emerging as the hard-hitting drummer of Nirvana, Grohl has been at the forefront of music. In honor of Dave's birthday last week we put together a quick lesson on five ways to emulate his playing.