Compete in the PASIC17 Marching Festival & Concert Chamber Percussion Ensemble Competition
Recognized as one of the premier marching percussion festivals in the country, the Percussive Arts Society's annual Marching Percussion Festival is an excellent opportunity to be critiqued by some of the leading percussion specialists in the field of marching percussion today. Categories include:
Individual Competition
Small Ensemble Competition
Interactive Clinic
DrumLine Battle (registration available soon)
Apply here for the marching festival.
The Concert Chamber Percussion Ensemble Competition provides a competitive avenue for collegiate and high school-level small "concert" percussion ensembles
(3-8 members).
Apply here for the concert chamber percussion ensemble competition.
As always, you can find more information on the PASIC website.
---
Demo Gear/Clearance Items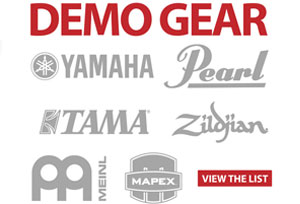 Our demo list has been updated. Follow the link below to view what's changed since last month!
---
2017 Indiana Percussion Association State Finals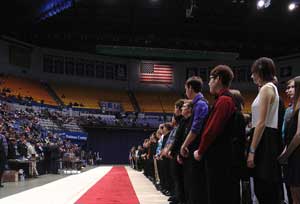 Chops Percussion was proud to once again be the presenting sponsor of the Indiana Percussion Association.  It was an exciting day of performances at the Hulman Center of Indiana State University (also with great weather this time around!). We'd like to congratulate the IPA board and ISU volunteers who did such a great job of making it a fantastic day and great experience for everyone.