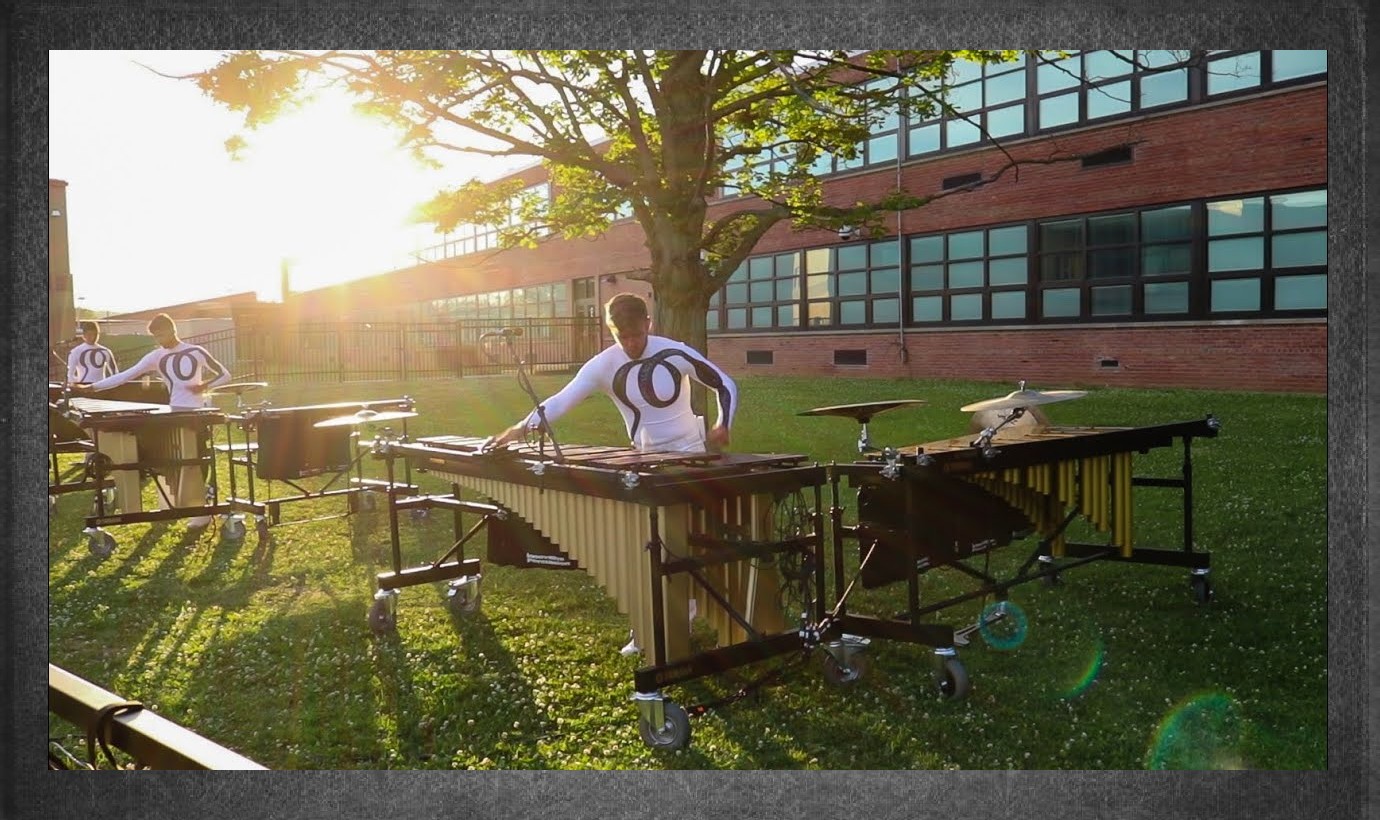 Whether out of necessity or by design front ensemble set-ups sometimes need to be smaller or more compact given the number or performs or amount of equipment you might have at your school. In today's blog, we are going to give you some recommended series of mallets that would be great if you have a set-up that involves one performer playing two instruments throughout the show. You will see more and more smaller front ensembles utilizing mallet players to play marimba and then swap to another instrument such as the vibraphone or bells or even a mounted xylophone. We wanted to highlighted some recommended mallets that we feel are a great choice for these type of set-ups and why they can be beneficial to your students development and playing conditions.
Marimba/Vibraphone Mallets
There are two series of mallets that we feel would make a great set of mallets as a performer who needs to play both the marimba and the vibraphone in quick succession or make many mallet changes through the show. The Vic Firth Iain Moyer series and the Innovative Percussion Tom Rarick series of mallets are great for this type of set-up. The reason we feel these work great is that the whole line of mallets are make of a birch shaft. Traditionally mallets for marimba are birch shaft and vibraphone are rattan shaft. While it is true that the rattan mallets allow for more flex on the harder metal surface of the vibraphone, keeping the same feel in the mallets for the performers. With fast mallet changes happening in a set-up like this, keeping a consistent feel for your students is a great idea. You can see more specifics on these mallets below.
Vic Firth Iain Moyer Series Mallets
M270 – Medium Soft to Medium, Yarn, Marimba
M271 – Medium to Medium Hard, Yarn, Marimba
M272 – Medium Hard to Hard, Yarn, Marimba
M273 – Hard to Very Hard, Yarn, Marimba
M274 – Medium, Cord, Vibraphone
M275 – Medium Hard, Cord,  Vibraphone
M276 – Hard, Cord, Vibraphone
M277 – Very Hard, Cord, Vibraphone
Innovative Percussion Tom Rarick Signature Mallets
IP3001 – Soft, Yarn, Marimba
IP3002 – Medium Soft, Yarn, Marimba
IP3003 – Medium Hard, Yarn, Marimba
IP3004 – Hard, Yarn, Marimba
IP3005 – Soft, Cord, Vibraphone
IP3006 – Medium, Cord, Vibraphone
IP3007 – Hard, Cord, Vibraphone
These mallets can all also be great if you have a smaller group and just need to keep cost down, as the birch mallets tend to be less expensive than the rattan mallets.
Check out the videos above for more in depth knowledge from the artist themselves. If you need more recommendations based on a particular set-up you are using at your school, give us a call and we can help you out.