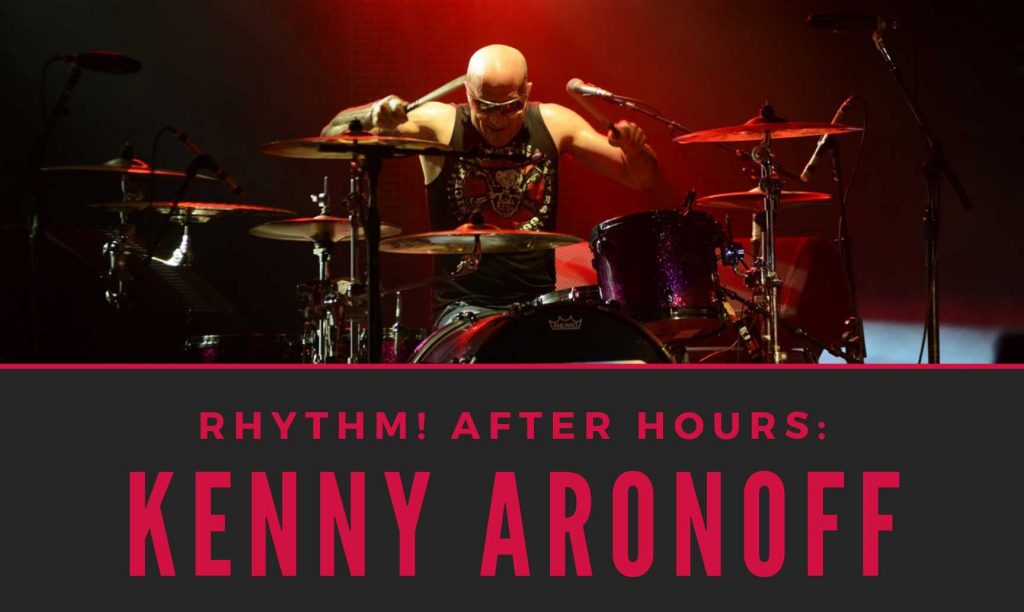 Welcome back to the Chops blog. This week, we wanted to let you know about a special event happening at the Rhythm! Discover Center in downtown Indy next week. Kenny Aronoff will be in town for a performance and Q&A session. Kenny is one of the most recorded drummers in rock history, and his resume is loaded with legendary recording artists. To be able to sit and ask a musician of this caliber a question or two in such a laid-back atmosphere is a chance that will not come very often.
This event is 21 and over only, and the ticket price is $30. The price includes your admission into the museum and two free beers from great local brewery, Sun King (bonus!)
To see the schedule for the evening, please go to rhythmdiscoverycenter.org/rhythm-after-hours. The time for this event is 6 pm – 9 pm. Kenny will begin his portion of the evening around 6:45 pm. To purchase your ticket for the event, please go to this link: https://rhythmdiscoverycenter.myshopify.com/products/after-hours
I will be there, so I hope to see you there as well!