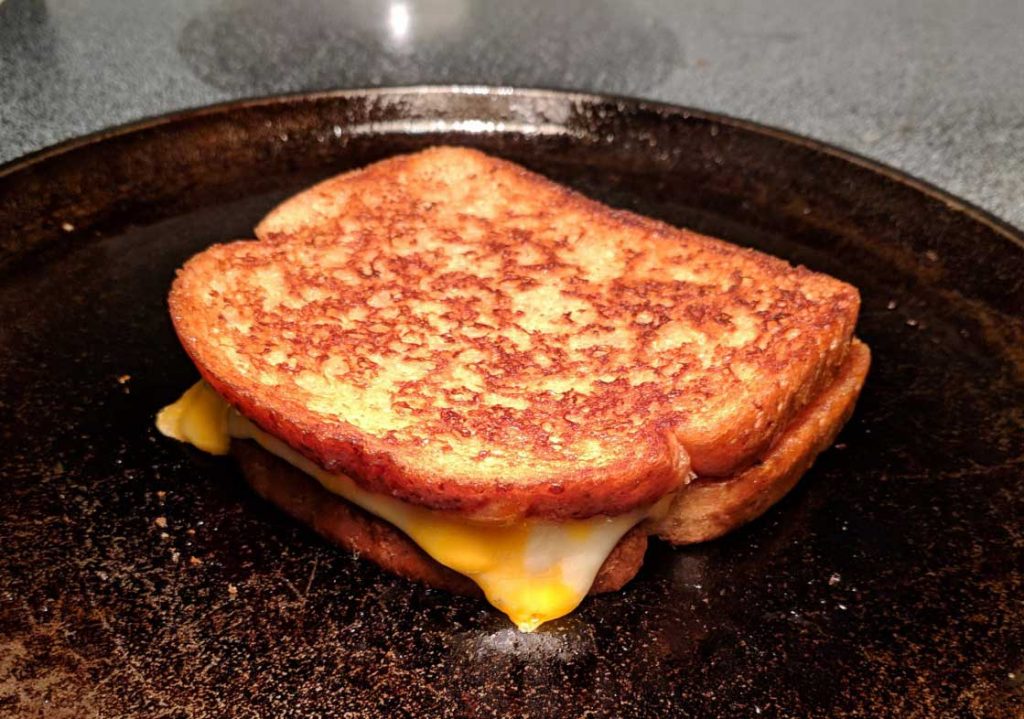 It's the middle of the IPA season and with all of the rehearsals and performances that keep you eating on the run, you may want to slow down and treat yourself to something hand-crafted.  Well, this week's guest blogger, Glen Allman, has got your back.  Read on…
Hello there! Welcome back to the Chops Percussion blog.
Today I have an off-topic, but important lesson for all you kids and coaches: how to make the ultimate grilled cheese sandwich. While it is a common and easy food, there are two things you should do to make your grilled cheese sandwich truly great. One is an unexpected ingredient that you probably have in your refrigerator and the other is an uncommon method. Combined with high quality ingredients these two tricks will help you make your best grilled cheese sandwiches ever.
Ready? Here we go.
Equipment
To make the ultimate grilled cheese sandwich, you'll need the following equipment: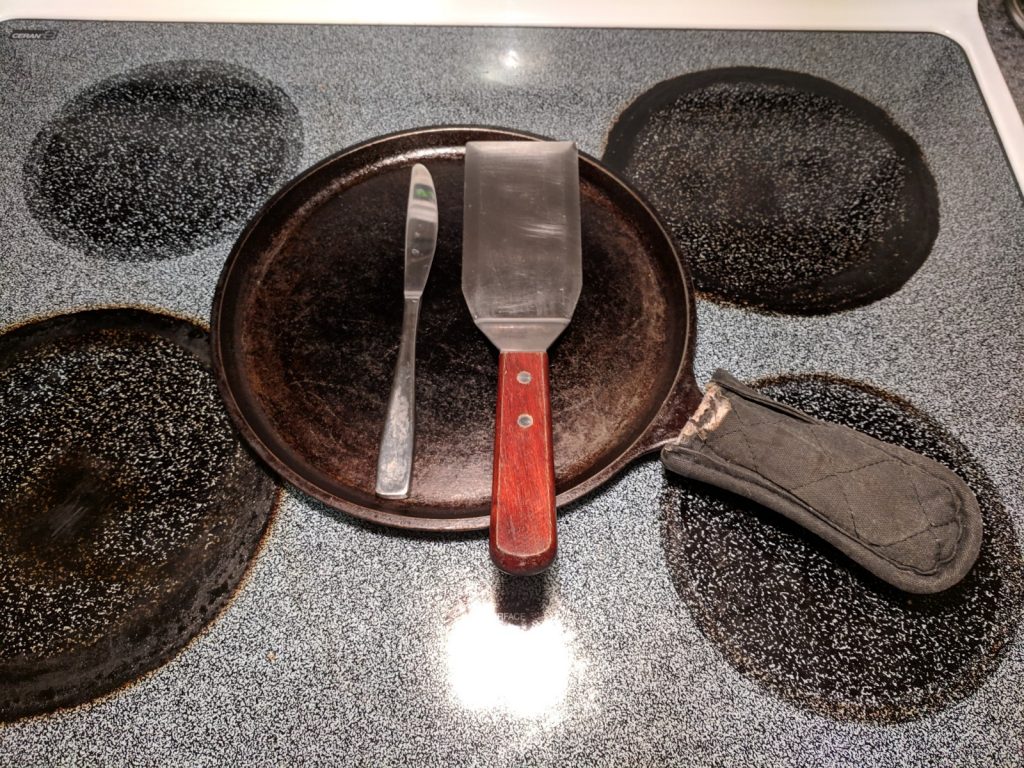 • Heat source, such as a stove or hot plate.
• Skillet or griddle. I prefer cast iron, but it doesn't really matter.
• Spatula, to flip the bread and sandwich.
• Butter knife, to spread the mayonnaise.
Ingredients
The quality of your grilled cheese sandwich is largely dependent on the ingredients you use, so I recommend the following: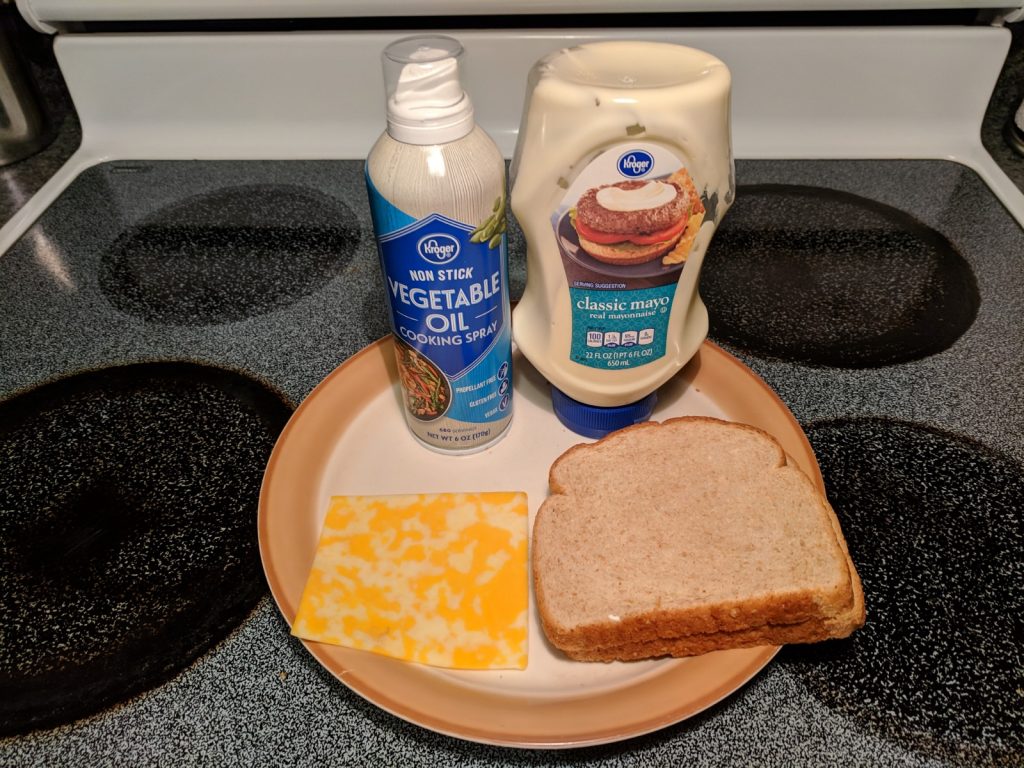 • Non-stick cooking spray.
• White bread, two slices per sandwich. White bread, though less nutritious, toasts better than wheat bread.
• Mayonnaise. This is the secret ingredient. There are several reasons to coat your bread with mayonnaise instead of butter or spreads. First, it resists heat better and is less likely to scorch than butter. This gives you more room for error. Second, it produces a lighter and crisper toasted bread. Just trust me and give it a try.
• Cheese, two slices per sandwich. I recommend slices of a high quality, melting cheese. Commonly available melting cheeses include: American, mozzarella, cheddar, gruyère, colby, and provolone. Don't be tempted to use a low-quality, manufactured cheese such as Velveeta.
Method
In addition to using mayonnaise, the following method is critical:
1. Lubricate your skillet or griddle with your non-stick cooking spray, then preheat it to medium-low heat.
2. Using your butter knife, coat one side of both pieces of bread. Place those pieces of bread face down onto the skillet.
3. While that side of the bread is toasting on the skillet or griddle, use your butter knife to coat the other side of the bread with mayonnaise. THIS IS IMPORTANT, DO NOT SKIP THIS STEP.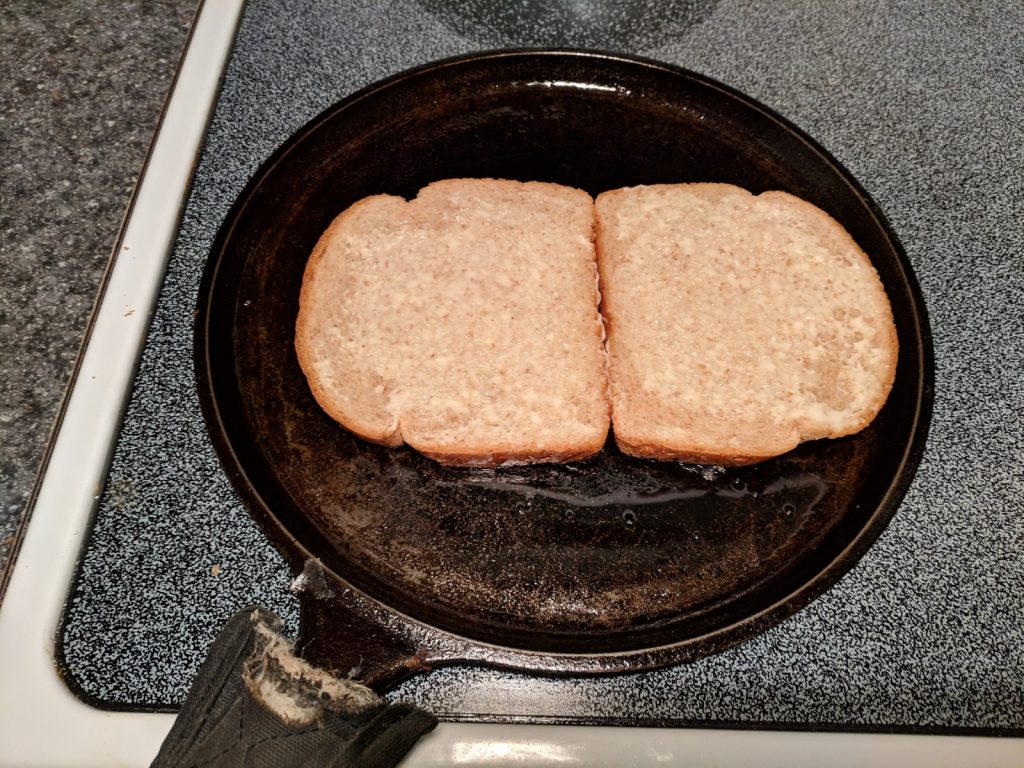 4. Once the first side of bread is toasted to a golden brown, flip both slices of bread over.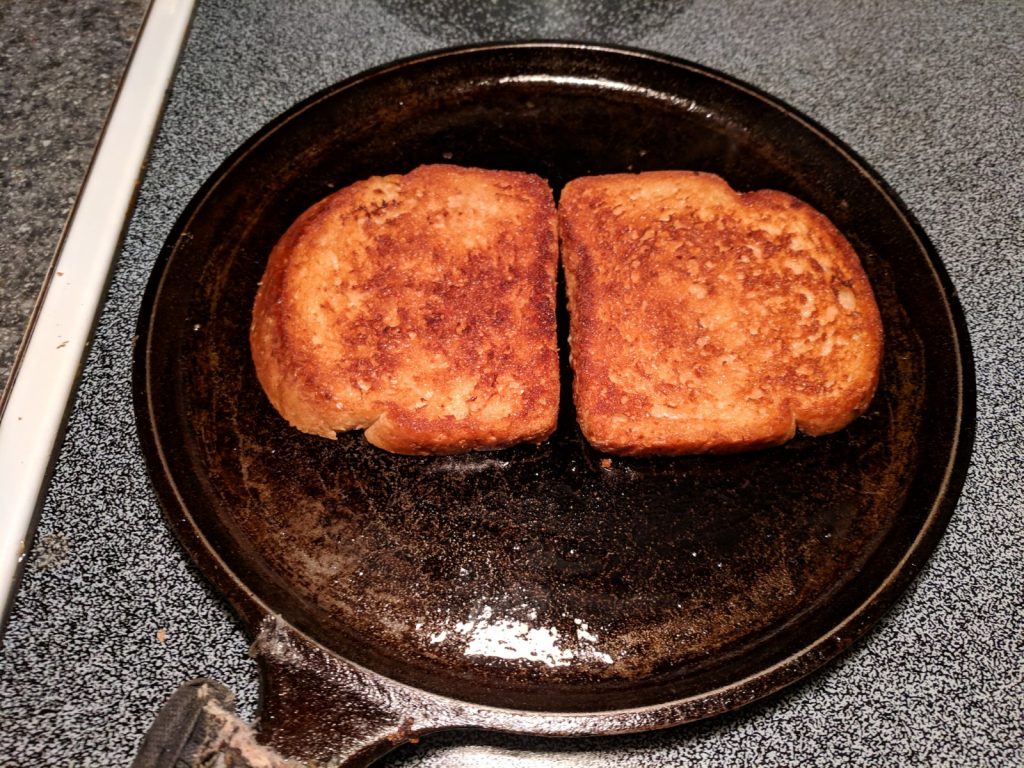 5. Place a slice of cheese on each slice of bread, on the toasted side.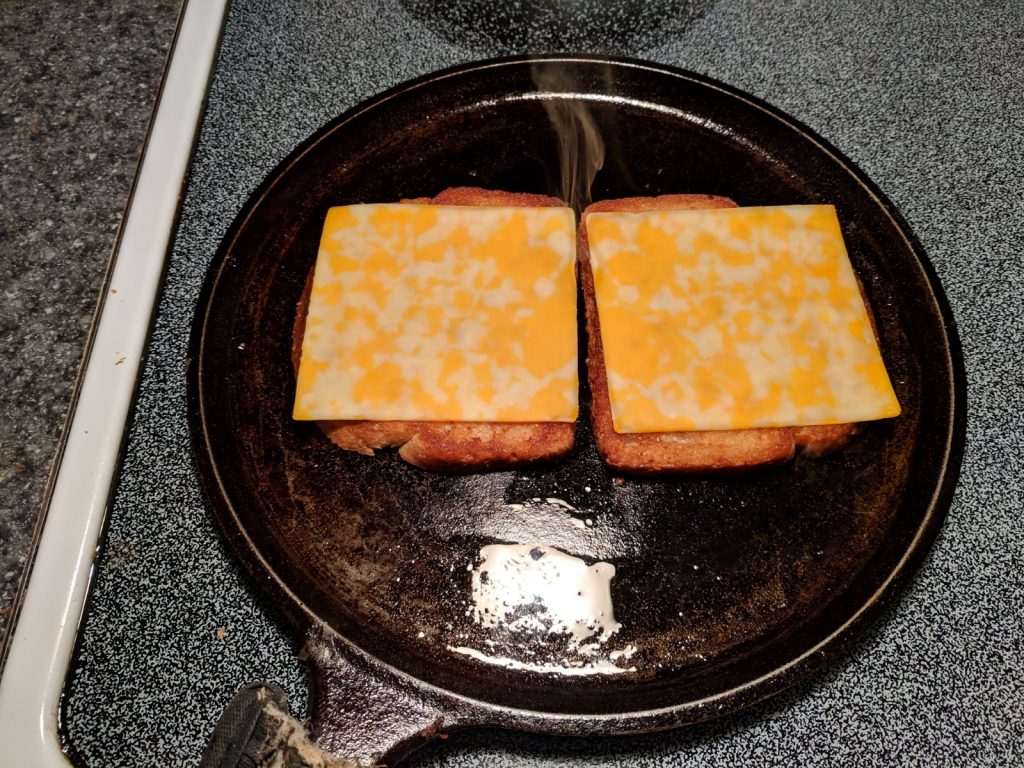 6. After the cheese slices begin to melt, flip one onto the other.
7. Cook the completed sandwich until the outside is toasted to a golden brown. Flip the sandwich as needed.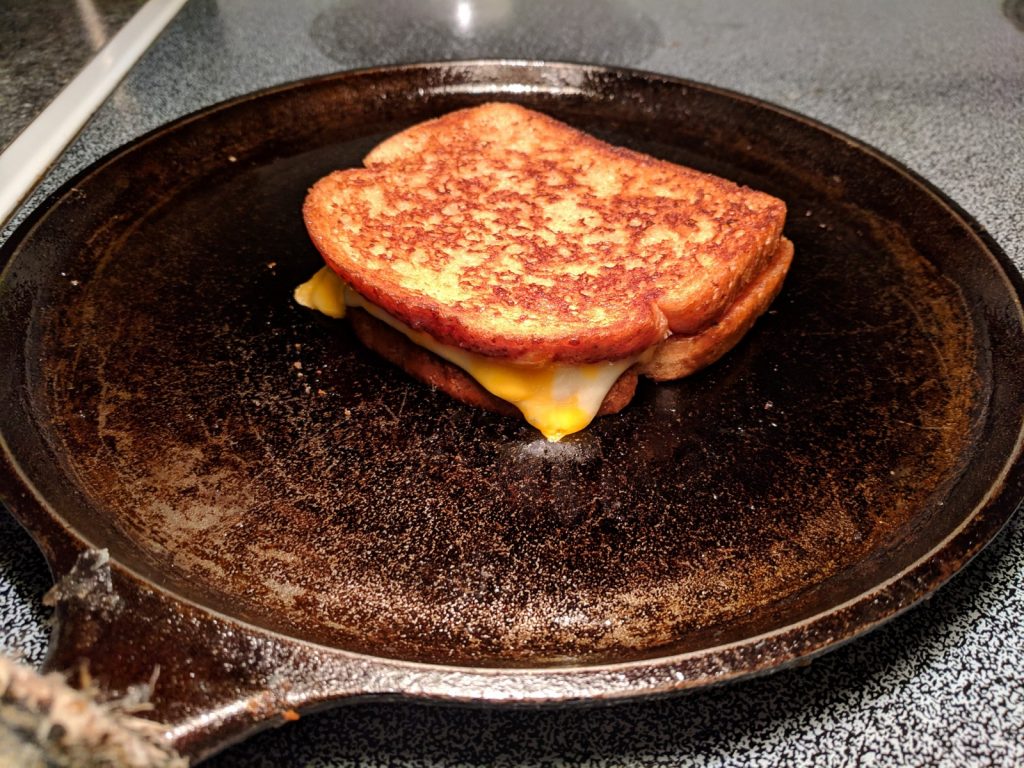 And there you have it, the ultimate grilled cheese sandwich!
After you've enjoyed your sandwich and cleaned up after yourself, it's time to get back into the practice room!
See you next time.