Demo Gear/Clearance Items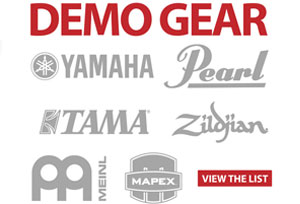 Our demo list has been refreshed for the June Transmission. New additions include summer concert festival gear from Yamaha and Ludwig/Musser as well as some lightly used Pear gear from the Pacers High Octane Drumline!
Follow the link below to view what's been added and sold!
---
Todd Sucherman Clinic Gear Sale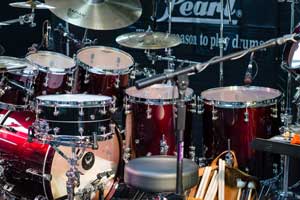 The Todd Sucherman clinic on May 26th was incredible. And, so was the gear that he played. All of it is now available for sale. Click through to see the list of gear and the pricing. Make sure you visit the store to see the gear setup exactly how he had it at the clinic.
Visit the Todd Sucherman clinic gear sale page.
---