OPINION: Farewell Rhythm Devils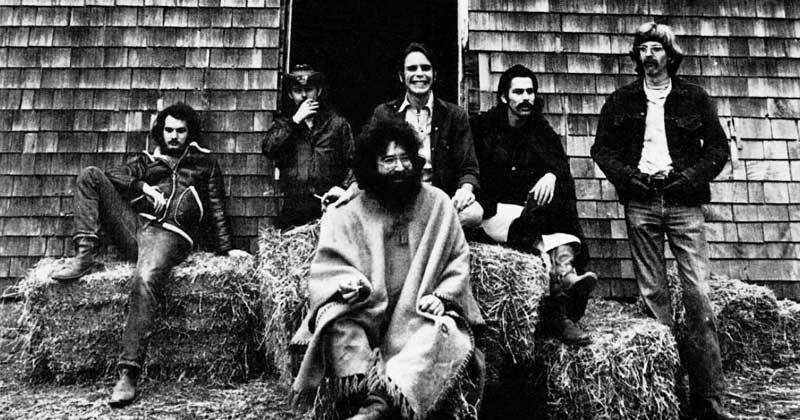 2015 marks the 50th anniversary of one of the most celebrated rock and roll bands in American history, The Grateful Dead. To celebrate, and close their legendary career, the surviving members gathered to play five final concerts, dubbed "Fare Thee Well". As we look back on rock and roll's "longest, strangest trip", we'd like to highlight their renowned drummers, the Rhythm Devils.
Bill Kreutzmann formed The Warlocks in San Francisco in 1964 with Jerry Garcia, Phil Lesh, Bob Weir and Ron "Pigpen" McKernan. They quickly gained a strong following in the bay area, and in 1965 renamed themselves The Grateful Dead. Two years later Kreutzmann invited percussionist Mickey Hart to sit in with, and eventually join the band.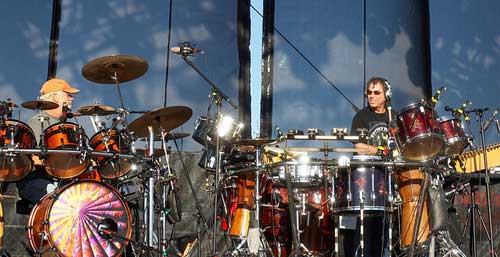 Kreutzmann and Hart were a perfect match and quickly became one of the defining sounds of the band. Together with bassist Lesh, Kreutzmann formed the rhythmic base for the band while Hart added more complex, decorative parts to the mix.
Kreutzmann and Hart earned their nickname of "Rhythm Devils" in the 1970s as they began playing drum solos during Grateful Dead concerts. Their extended solos were largely improvisation, and featured a large variety of percussion instruments. In addition to their drum sets, Hart and Kreutzmann played various hand drums, electronic instruments, and unique, custom made instruments.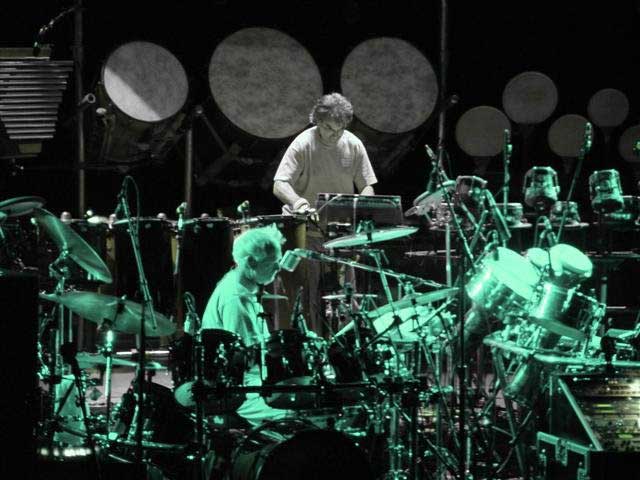 In this Rhythm Devils solo, recorded during a Grateful Dead concert in the summer of 1989, they feature a talking drum, timbales, several large bass drums, and a unique string instrument called "the beam".
While Kreutzmann and Hart are most recognized as members of The Grateful Dead, they both have active solo careers. After attending a Grateful Dead concert, renowned film director Francis Ford Coppola enlisted Kreutzmann and Hart to record their improvisations for the soundtrack to Apocalypse Now.
Mickey Hart is also recognized as an influential figure in ethnomusicology, the study of music throughout the world. As he toured with The Grateful Dead, Hart collected instruments and recorded and documented the music performed by the local people. Hart would also form several important percussion groups, including the Diga Rhythm Band. His 1991 album Planet Drum was awarded a Grammy for Best World Music Album, and his book Drumming at the Edge of Magic: A Journey into the Spirit of Percussion is regarded as a classic work on drums and ethnomusicology.
While The Grateful Dead and the Rhythm Devils will not perform together again, they leave behind an extensive library of audio and video recordings. We recommend the following recordings and books:
American Beauty, The Grateful Dead
Workingman's Dead, The Grateful Dead
Live/Dead, The Grateful Dead
Drumming at the Edge of Magic: A Journey into the Spirit of Percussion, Mickey Hart
Planet Drum, Mickey Hart
Diga, Diga Rhythm Band
The best way to experience the Rhythm Devils, and The Grateful Dead is a recording of a live concert. There are many official releases, but countless "bootlegs", or audience recordings, are legally available for free on the internet using BitTorrent.
Farewell Mr. Kreutzmann and Mr. Hart, we're thankful for everything you did for rock and roll, drums, percussion, and ethnomusicology!