We are proud to now be able to offer another excellent option for all your marching percussion cart needs, by way of Synced-Up Audio. Synced Up offers a variety of synth, speaker, mixer, and auxiliary percussion carts.  Synced-Up is made of a team of current and former percussion educators and sound designers that understand the unique style of carts needed for both the indoor and outdoor marching arts.
Synced Up is also able to offer a relatively quick turnaround time on many of their cart options, with many of the options being available in 2-5 months. This along with the top-quality materials and construction make them a great option for all your audio/percussion cart needs.
Below are some examples of their current offerings: (For more details information you can visit www.syncedupaudio.com)
Synth/Mixer Carts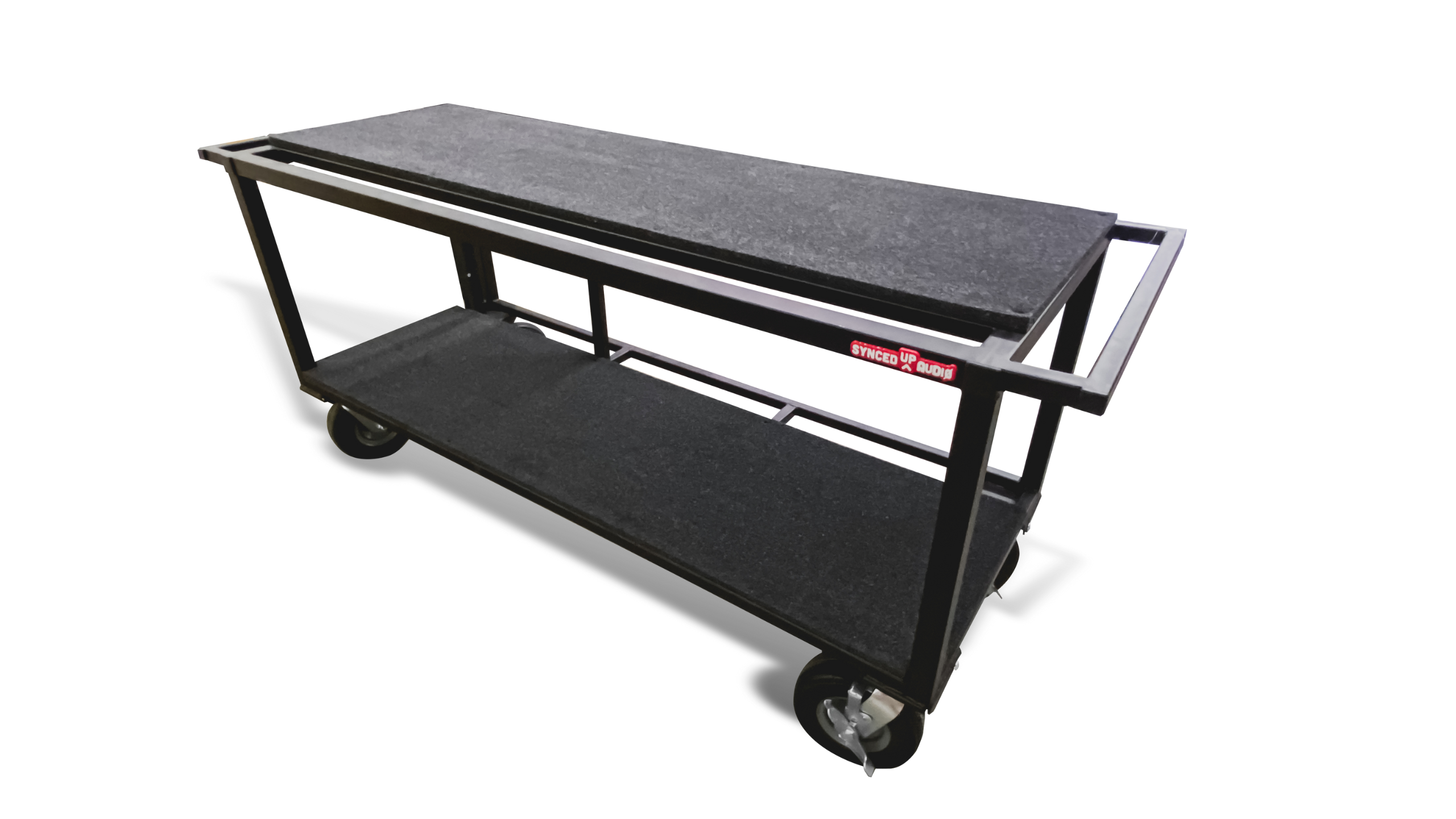 Synced Up offers open and enclosed synth carts, which allows you to get something that best meets your budget and needs. The Shielded Synth Cart (SY2) includes an Edison power inlet and a horizonal accessory rail, making this a great option if you need also have your synth players cover some acoustic percussion parts. The Enclosed Synth Cart (SY3) is completely enclosed and give you the max amount of protection during transport. The SY3 offers an upgradable bi-fold lid and both the SY2 and SY3 can be upgraded to include rack spaces and a back door upgradable option.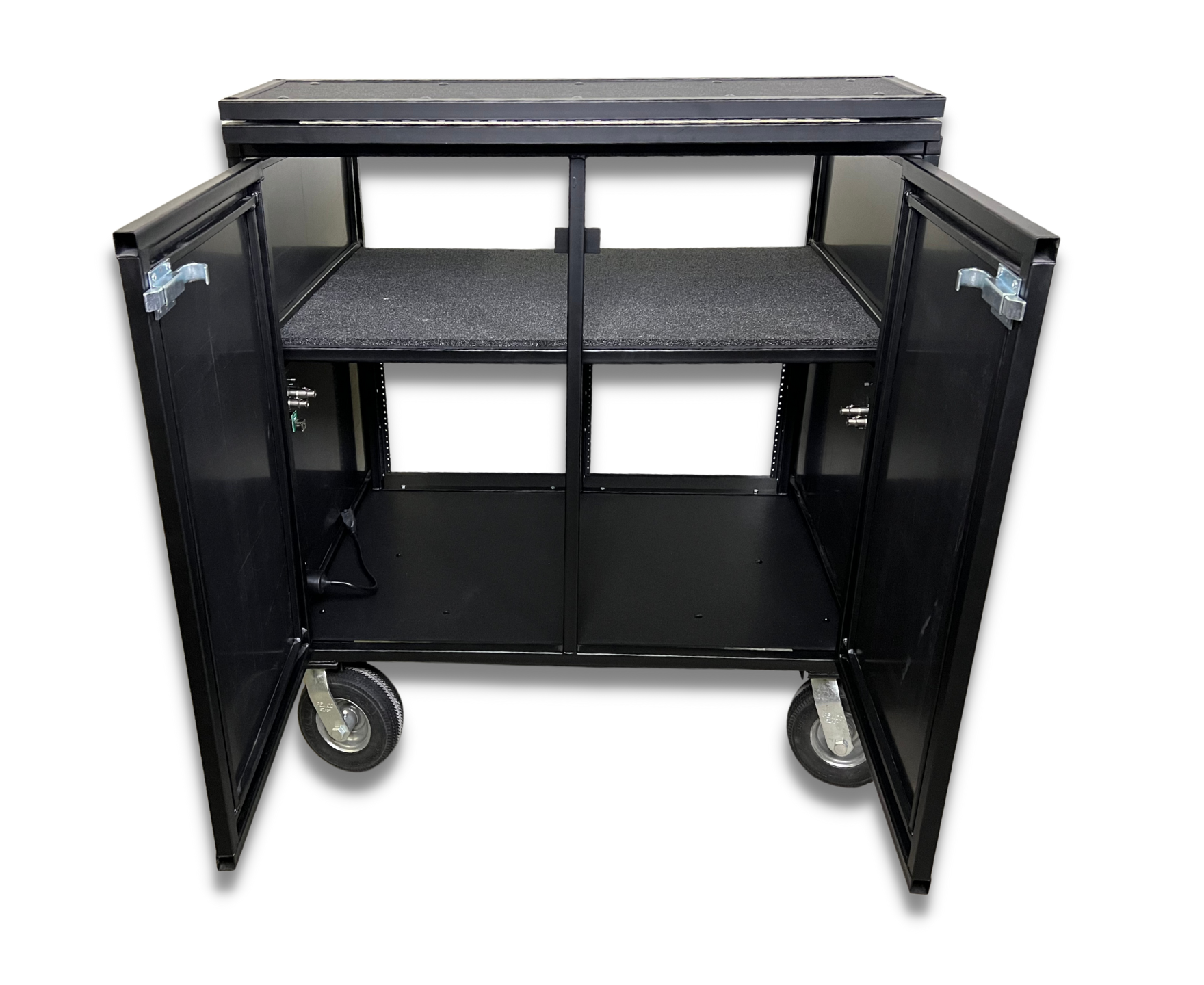 Their mixer carts come in two sizes with either the double mixer cart (MC1) or the extended mixer cart (MC2). Mixer carts include bi-fold lids, rear double doors, 20U or 24U rack space, removable front panel, and even a side access door. The carts come standard with one Edison power inlet lined to a Quad power box and you have many different customizable plug options for your speaker connections and any other audio connections to may need to run from your main mixer cart.
Speaker Carts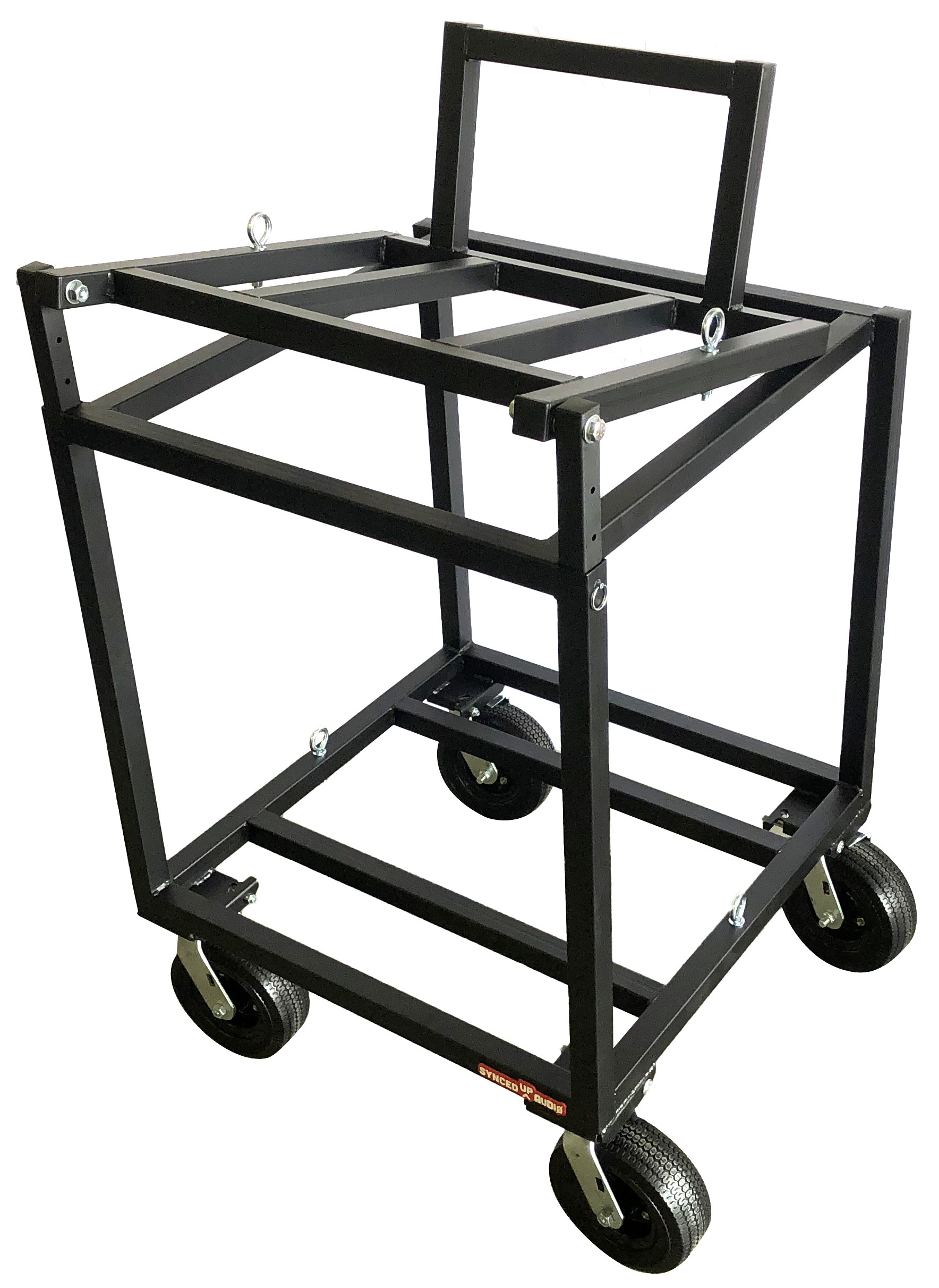 The speaker carts by Synced Up are available in a variety of configurations with side-by-side (SC1), stacked speaker (SC2), extended stacked speaker (SC3), center fills (SC4), and full range speakers (FR1). Synced Up can also customize the carts to fit your speakers that will give you the best and most secure fit possible.
Drum Set/ Auxiliary Carts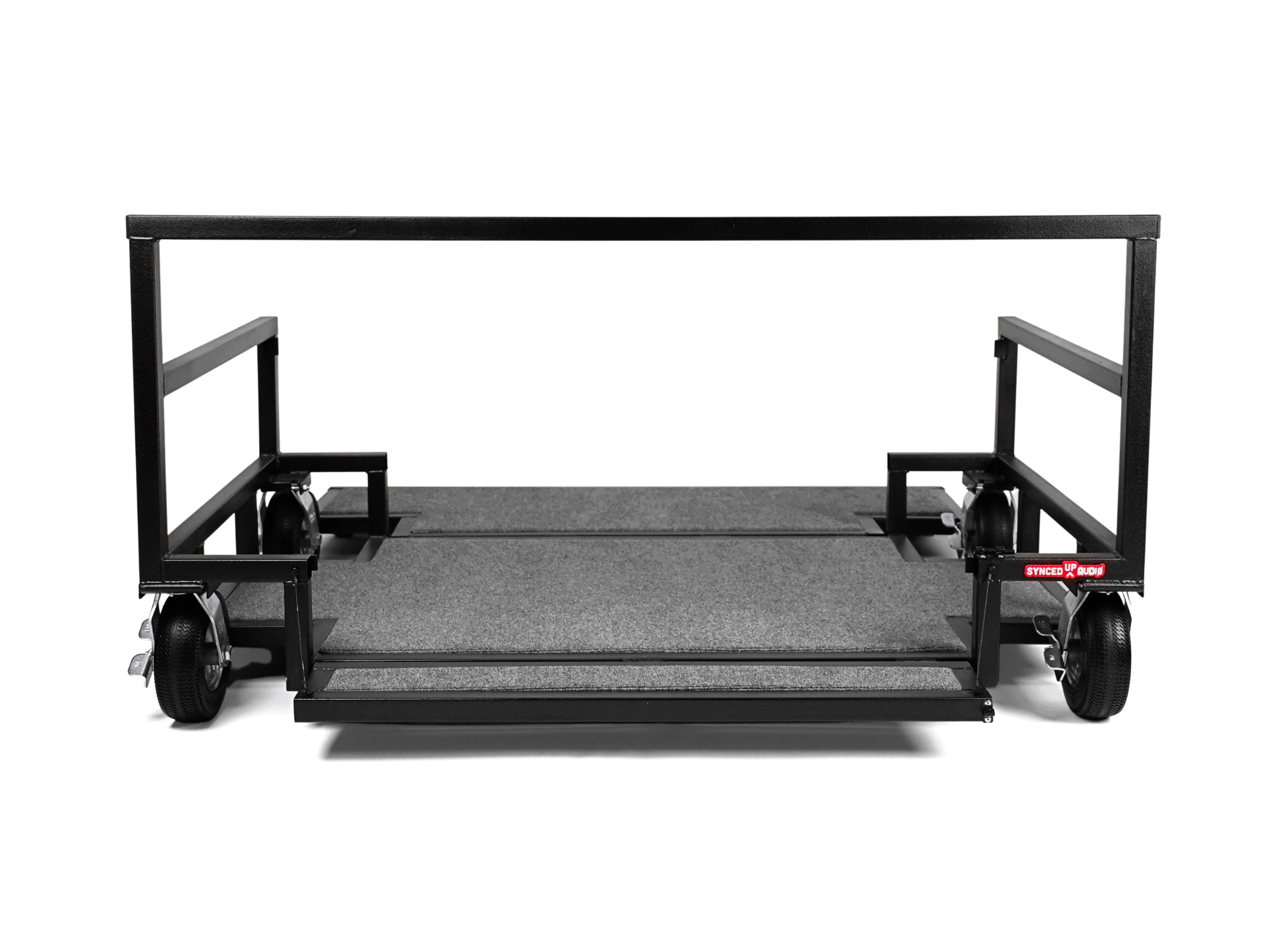 Along with the excellent carts they offer for all your audio gear, Synced Up also has some excellent carts available to meet your percussion needs.  The DS3 Drum Set cart if great for drum sets of all sizes and offers flexibility in set-up and will help with your efficiency of setting up on the field quickly. They also offer excellent options for your rack percussion, gongs, and even Malletstation carts.
If you have any questions or other would like a price quote, please contact us at 317-813-2070 or chops@chopspercussion.com.