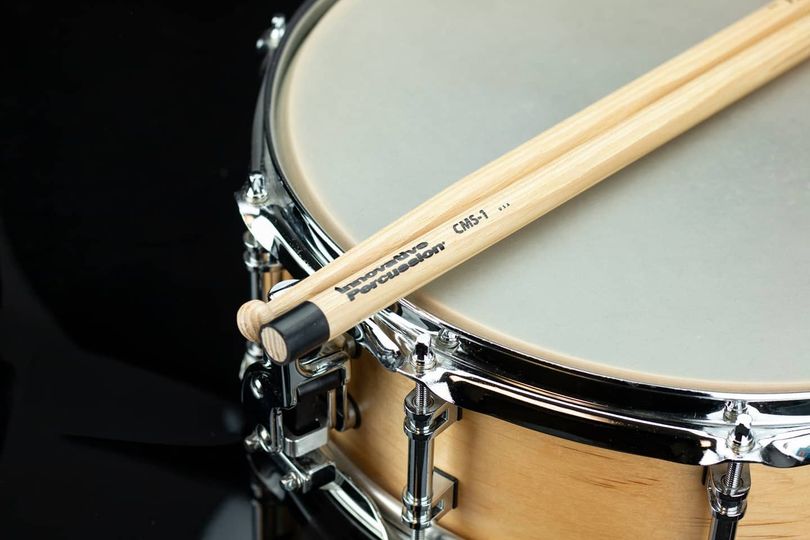 In this weeks blog we want to place the spotlight on a new product coming this year from Innovative Percussion. The new CMS-1 Concert Snare Multi-Stick is sure to become a favorite or multi-percussionist that have long desired a multi-stick that feels and responds great no matter which side you are using. These stick were designed in conjunction with Paul Rennick and modeled after his very popular marching tenor stick, but shaped down and constructed for better use in the concert setting.
The CMS-1 will give you the ability to play with both ends of the stick, while maintaining the feel and balance of a regular drumstick. The tip has a Taj Mahal shape with allows for some added weight at the front of the stick to help with playing low-end passages while still getting the warmth out of your drum. The butt end has a latex sleeve that will give any performer another tool to use on many surface such as wood blocks, toms, and more, elimination the need to switch to another mallet or beater. This smooth transition is sure to work well in many concert percussion settings, multi percussion solos, and even in front ensemble set-ups. At 16″ 9/16″ in length and .640″ in diameter these sticks offer the perfect blend for the concert percussion setting while still giving you added versatility.
For more information about these sticks or to get some on order give us a call today or stop by for a visit.