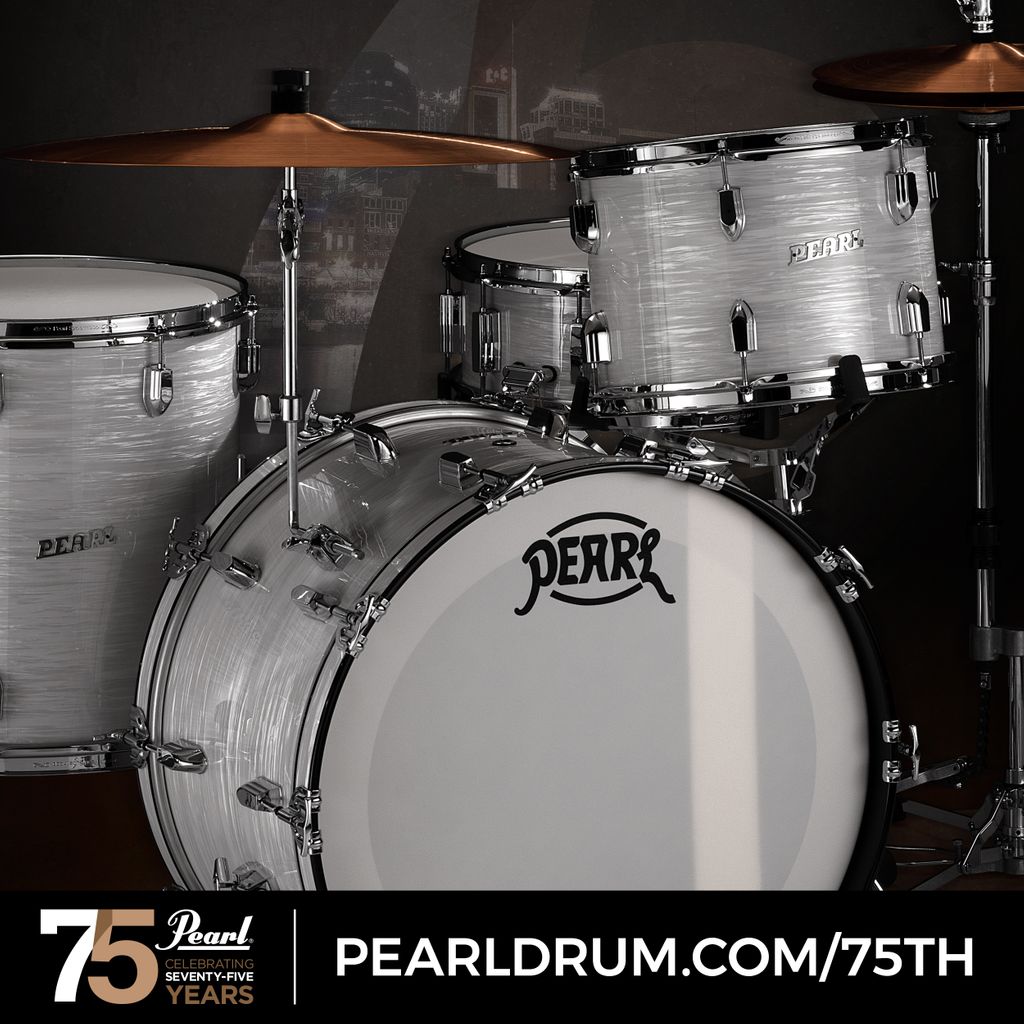 In this weeks blog we want to highlight one of the best manufacturers of drum and percussion products for recently celebrating their 75th Anniversary. Along with this create achievement they will be realizing some new products this year that both celebrate their history while also creating new and exciting products with the best in modern drum making. The President Series Phenolic line of of drums are the highlight of this year for them, as they bring back one of the first lines of drums they make back in the 1966. These will be limited and come with classic logos, throwback hardware, felt muffling strip and a beautiful drum wrap.
Along with this series of drums there are new cymbal stands that feature a curved design to give even more flexibility to your set up. They will also feature a new concert snare drum this year that features 20 ply of Maple/Birch and will produce the most articulate concert snare sound in all of the Philharmonic Series.
There will also be some updates to Adams Percussion products (distributed by Pearl in the US), as they will roll out a new line of concert frames that will replace the Voyager Frame and will be
If you would like to learn more about some of the new products they will be offering you can check out this link: www.pearldrum.com/75th and I highly encourage you to watch the below video that gives you a little information about the history of the Pearl Corporation.
We look forward to sharing more details about thier new products over the coming weeks and congratulations to Pearl Corporation for your continued success!