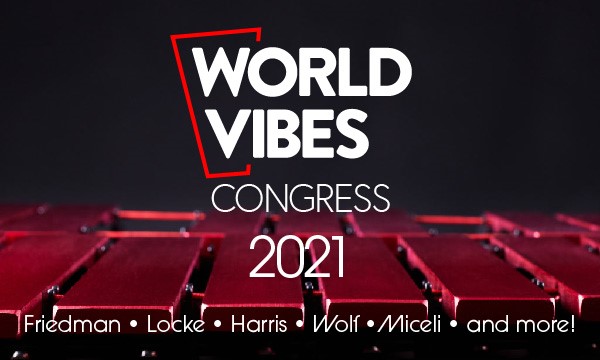 This coming weekend Malletech is hosting a virtual clinic event known as the World Vibes Congress. There will be performances, clinics, discussions and listening sessions with some of the best vibraphonists in the world.  With names like Friedman, Locke and Harris, this one of a kind event will be on that you do not want to miss. This event is FREE to the public covers a variety of musical styles in diverse sessions that will deliver over 9 hours of streaming content!
You can find all the information for the event at the following link (including YouTube link and schedule): https://malletech.com/wvc2021/
In addition to this you can check out this short promo video for a sneak peek of what is to come.
Be sure to check out this great educational opportunity on January 2nd and 3rd!