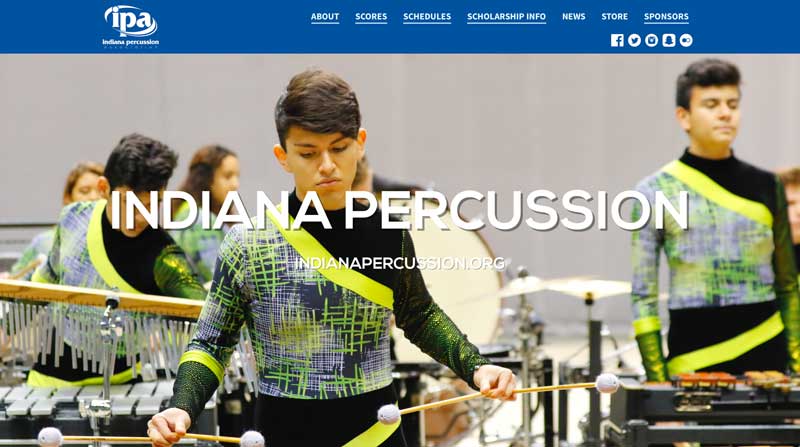 Welcome back to the Chops blog.  Indoor Percussion season is right around the corner, and we're proud to once again be the presenting sponsor for the Indiana Percussion Association!  Indoor Percussion continues to grow in popularity within the state and across the country.  We're lucky to have one of the best and largest indoor percussion circuits in the country, and we're proud to support the efforts of IPA and all of the participating groups.
IPA has recently launched a brand new website and it looks fantastic. Head on over there to view scores, schedules, scholarship info and all of the latest news.
Here's a current schedule of contests to help you find a show near you!
| | |
| --- | --- |
| February 11 | IPA Invitational at New Palestine HS |
| February 11 | IPA Invitational at Owen Valley HS |
| February 18 | IPA Invitational at Pendleton Heights HS |
| February 18 | IPA Invitational at Franklin Central HS |
| February 25 | IPA Invitational at Plainfield HS |
| February 25 | IPA Invitational at Knox HS |
| March 4 | IPA Invitational at Greenfield-Central HS |
| March 4 | IPA Invitational at Zionsville HS |
| March 11 | IPA Invitational at Ben Davis HS |
| March 11 | IPA Invitational at Warsaw HS |
| March 11/12 | WGI Indianapolis Regional at Franklin Central HS |
| March 18 | IPA State Prelims/Divisional Finals at Avon HS and Decatur Central HS |
| April 1 | IPA State Finals at Hulman Center, Indiana State University |
| April 15 | WGI Preview Show at Center Grove HS (for groups going to WGI World Championships) |