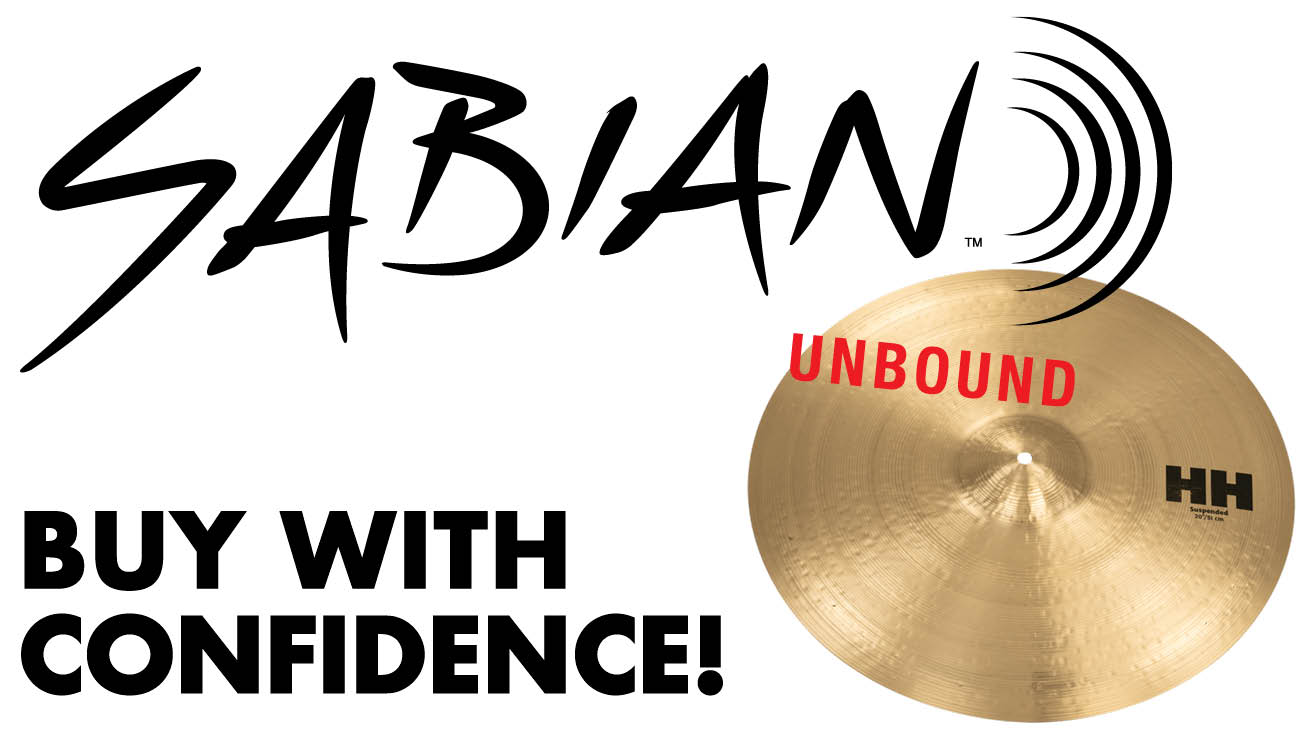 Have you ever ordered a cymbal for your drum set or your concert band and been disappointed by the sound of the instrument when it finally arrives? Don't worry – you're not the only one! Sabian has come up with a couple of unique ways to make sure you're satisfied with your purchase from minute one, and if you're not, they will make it right!
Sabian's "Buy With Confidence" program allows for schools to do a one-time exchange if they are not happy with the initial cymbal they received. This is especially huge on the B&O side, when directors are looking for a particular sound from a pair of crash cymbals or a suspended cymbal. For more details on "Buy With Confidence", check out the link here: https://sabian.com/en/pages/buy-with-confidence
Another great benefit for music educators is the live Skype session. Here, you can work directly with Sabian employees to find your perfect cymbal or cymbals. Don't take my word for it though – check out what Skype Selection Session participant and loyal Chops customer, Michael Ahearn had to say about his experience:
"Selecting cymbals from the Sabian factory through Skype was an exceptional experience. We contacted Nick Petrella and told him what type of cymbals we wanted and set up a Skype session. When we started the Skype session they had multiple cymbals options picked based on what we were looking for then they proceeded to play each cymbal for us. We were able to listen to all options until we found exactly what we wanted. I would highly recommend this experience to any director because you will know exactly what the cymbals sound like before buying. Normally, this experience is reserved for artists of the company and allowing schools to do this ensures that band directors can pick the perfect cymbals for their students. Nick Petrella and everyone at Sabian dedicated extra time to ensure that there was a great customer experience. Nick even offered his vast performance experiences and professional ears to make sure that we were satisfied with our choices. If you want the best cymbals for your band program, there is no better option."
It is almost impossible for band directors to get to a store and find a selection of cymbals to meet their needs on the first try. Here at Chops, our hope is that Sabian can help you find the perfect cymbals the first time. If you skip the Skype Selection Session and place an order on your own, you can rest easy knowing that you also have the "Buy With Confidence" option in the even that you're not pleased with how that cymbal sounds.
Should you have any other questions about Sabian or their programs, please don't hesitate to call us at 877-900-DRUM, or email us at sales@chopspercussion.com. We're here to help!