Welcome back to the Chops blog! In our last post we discussed several popular practice pads. Today we're going to focus on practice pads designed specifically for marching drummers.
Vic Firth Heavy Hitter Pads
Vic Firth offers a complete line of practice pads for marching drummers with their Heavy Hitter pads. Last time we introduced the Stock Pad, which we recommend for all drummers, and the Slim Pad, which we recommend for marching drummers. The thin rubber surface of the Slim Pad is designed to imitate high tension marching snare drums.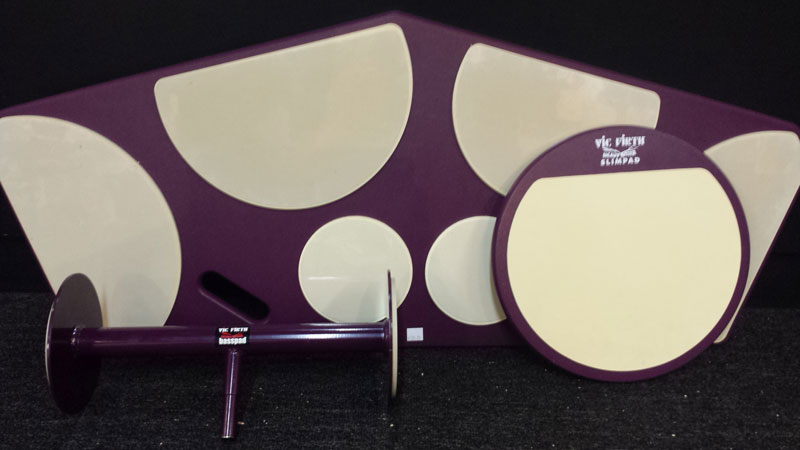 For tenor (or quad) drummers, the Heavy Hitter Quadropad is a popular choice. Like the Slim and Stock Pads, the Quadropad features gum rubber pads on a durable wood surface. Two sizes, small and large, are available to match common tenor drum configurations. The small Quadropad mimics 8, 10, 12, and 13 inch tenor drums, while the large pad replicates the more common 10, 12, 13, and 14 inch sets. Both sets include two unattached, adhesive backed pads for the "shot" or "spock" drums that the player can set according to their preference. Each set also includes a complete set of laminates, an adhesive backed piece of plastic that increases articulation and simulates the feel of marching tenors.
The Heavy Hitter series also includes a bass drum practice pad. Like the Slim, Stock, and Quadropads, the bass pad features gum rubber surface. The purple metal frame can be mounted on a cymbal stand for practice while standing. The stand is sold separately.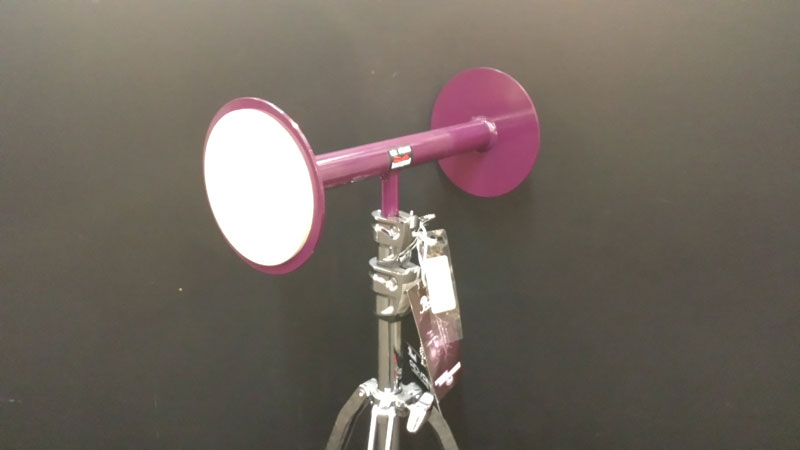 Tenor drummers should also consider the ProLogix Percussion Zonix tenor practice pads. Available in five and six drum configurations, the Zonix pads feature gum rubber playing surfaces and white plastic laminates. The Zonix pads have been popular with tenor drummers thanks to their "Poly Tech Rims", which replicate the rims of a real tenor set.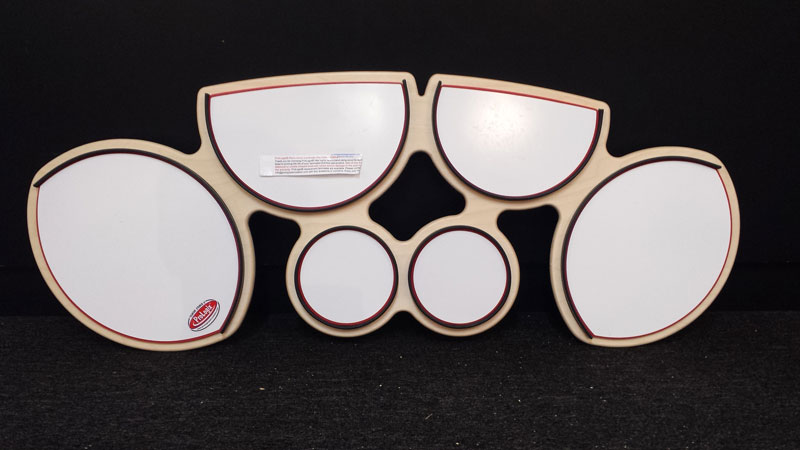 The Vic Firth Quadropad and the ProLogix Zonix pad can be played while set on level surface, such as a table or countertop, but we recommend purchasing a stand.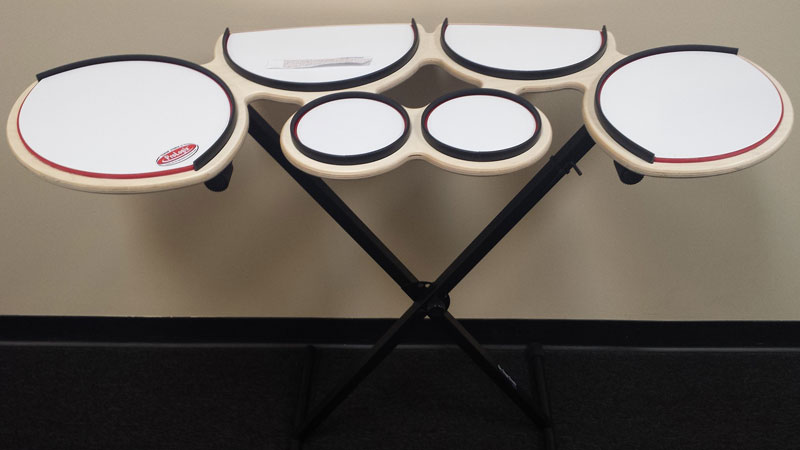 For those focused primarily on marching snare drum, the Offworld practice pads are a great choice. The Invader V3 practice pad is Offworld's premier product. It is 13.5 inches in diameter and includes a raised rim to better emulate the feel of playing rim shots on a snare and avoid the dreaded "pad hands". The playing surface is Offworld's unique "Darkmatter™ liquid polymer". Several different sizes and colors are available.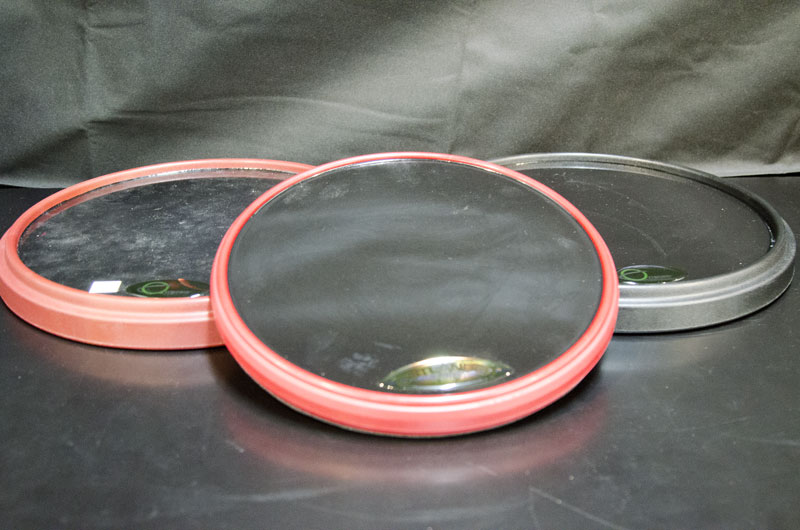 Whether you are a snare, tenor, or bass drummer, developing technique and learning music quietly at home has never been easier. We recommend each of the products described above. Contact us to purchase any of them!