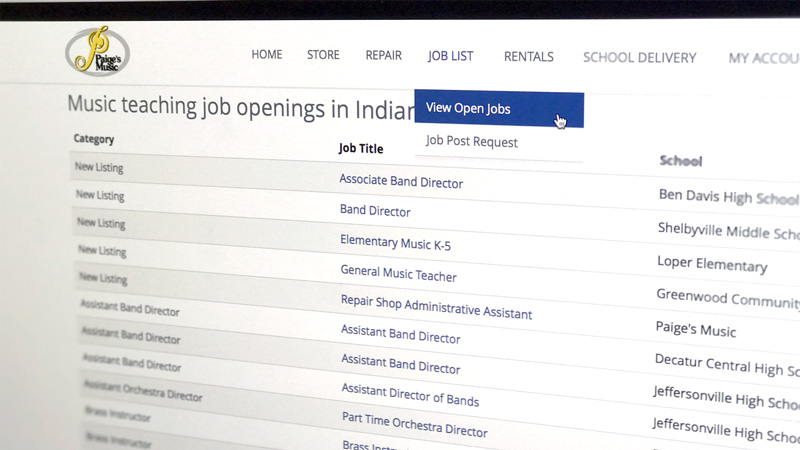 It's that time of year, when director and instructor positions begin to open up around the state.  If you're looking for a certified teaching position, a percussion director position, or part-time tech work, make sure to check the Paige's Music  job openings page.
If you're a director looking for extra help, please make sure to post the opening here so we can help send candidates your way!  It's easy to do.  Head over to the Paige's Music home page.  Hover over "JOB LIST" in the top menu and click on "Job Post Request".  Fill in the form and click submit.  We typically have your opening posted no later than the next business day.
You can also access that form directly by clicking here.
Please let us know if you have any questions about the job list.