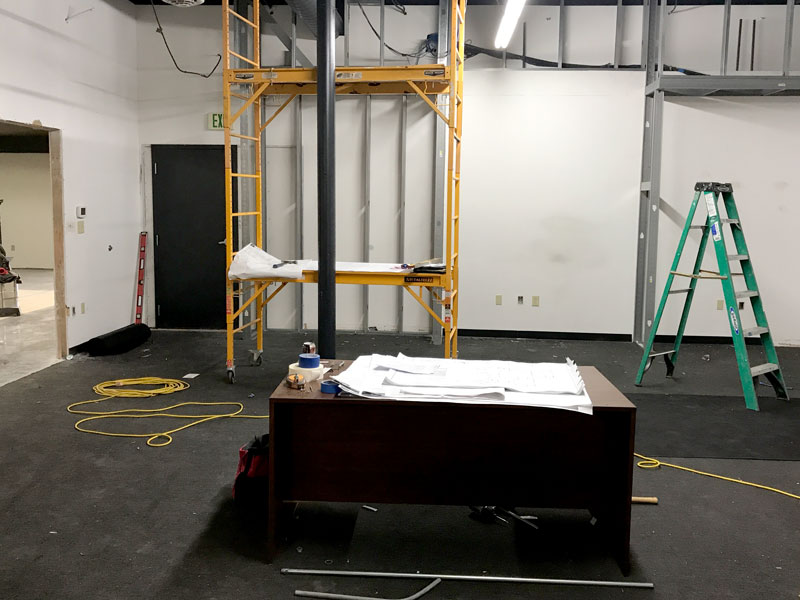 Just last week we posted on our Facebook page that the retail space for Chops would be closed.  One week in and a lot has been accomplished!
The showroom and the storage area have been flip-flopped.  The showroom is now on the north end of our space with the storage moving south.  New framing has already gone up that will support various new ways of displaying percussion products.
In addition, our entrance has been carved out of the new Paige's Music retail space (they're getting an updated space as well).  Instead of walking down the main hall to come into Chops, you'll enter in off of the new Paige's showroom.  All of the Paige's specialty shops will be accessible inside the main showroom area for Paige's Music.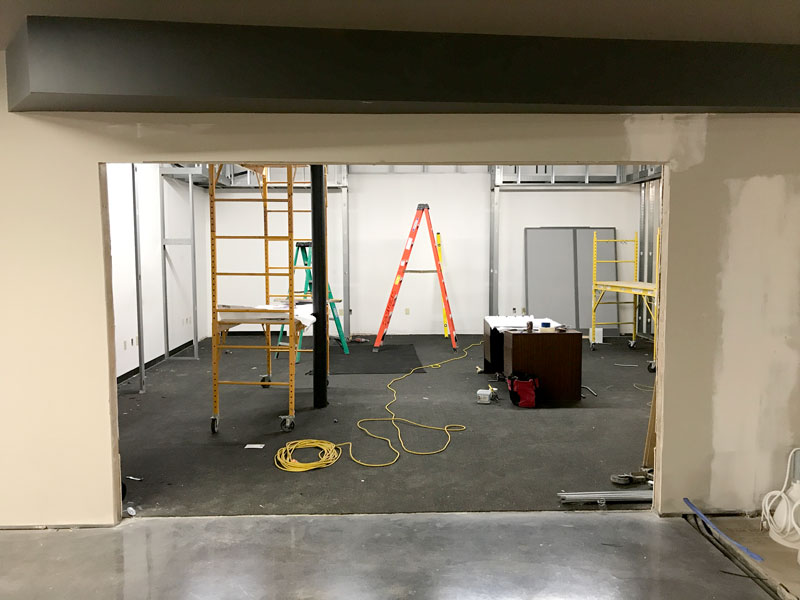 Our move-in date is currently set for Tuesday, June 13th.  If there are any delays that come up, we'll let you know here and on our Facebook page.  We're very excited for everyone to see the new space!