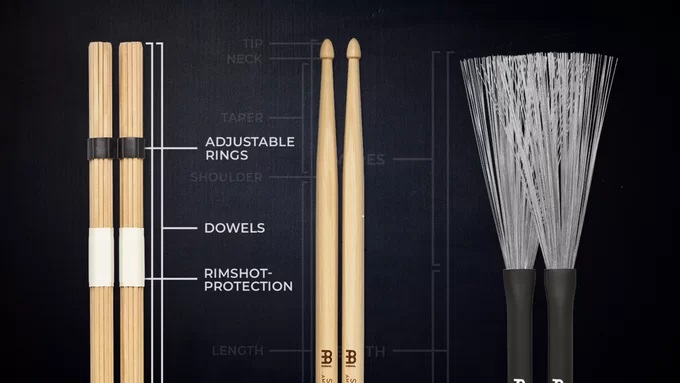 Meinl is well known for the versatile line of cymbals they produce for styles ranging from fusion, rock, pop and more. They are known for producing cymbals that really allow you to find your "sound" and have the most individualized sound possible. With the relatively new line of drums sticks from Meinl, you can take this individualized sound even farther with many variations on popular models such the Standard 5A, Heavy 5A, and Hybrid 5A. Each stick is made from American Hickory wood and produced in Germany with the highest in weight matching standards.
If you are looking for even more unique sounds, check out their different lines of brushes, hot rods and drum set beaters. Meinl has focused on creating drum sticks and brushes that give you the drummer the ultimate voice!
Check out the video linked below to see even more detail about why Meinl started  making drumsticks and stop in today if you would like to check out some sticks for yourself!