DCI 2017 Activities Guide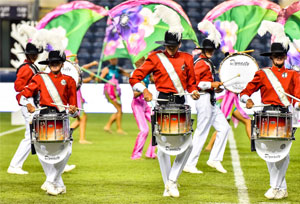 We're busy gearing up for the Drum Corps International (DCI) World Championships, held right here this week in Indianapolis!  It takes place at Lucas Oil Stadium and surrounding areas.  The competition inside Lucas Oil stadium isn't the only thing to see.  There are many events throughout the week, most of which are free and open to the public!
Here's our basic guide to help you take in some of the action.